We all love a touch of nature to wake up to, don't we? With these tree wall decals, you can bring the outdoors into your child's room with a beautiful picture of nature spread across their bedroom wall.
We've got something to fit every room, no matter the wall space – and a few of our best tree wall decals are personaliseable with your child's name, too!
---
Best Tree Wall Decals for Children's Rooms
---
Split Tree With Ladybirds
Ideal for: A stand-out corner statement!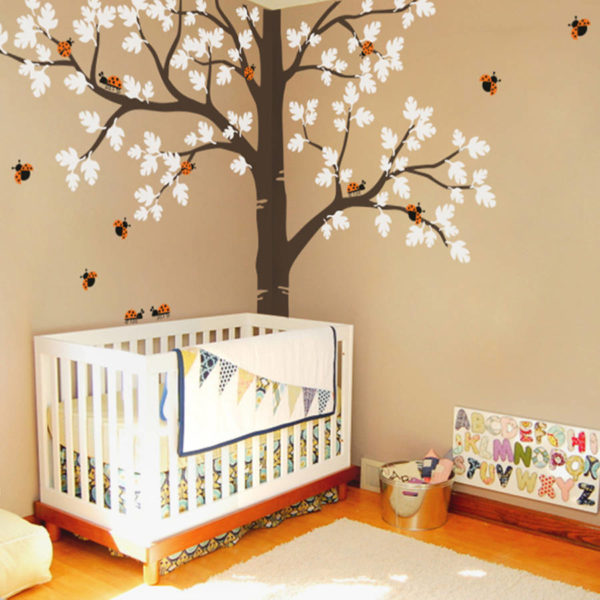 This pretty tree wall decal boasts ultimate customisation for a nursery or child's bedroom. The tree stickers come in two sets, so you can choose to place them together on a single wall or create a feature corner to look over your child as they sleep.
Ladybirds balance across the branches and leaves of your tree decal or flutter across the bedroom wall for a lively, pretty finish, looking just like they've been painted on. But don't worry – each sticker is easily removeable with no damage to the paintwork!
Why is this great for your kid's room?
Each decal made to order
Select your colour scheme from 27 different colours!
5-7+ year life span for your stickers
---
Personalised Tree with Names and Butterflies
Ideal for: Pretty personalisation!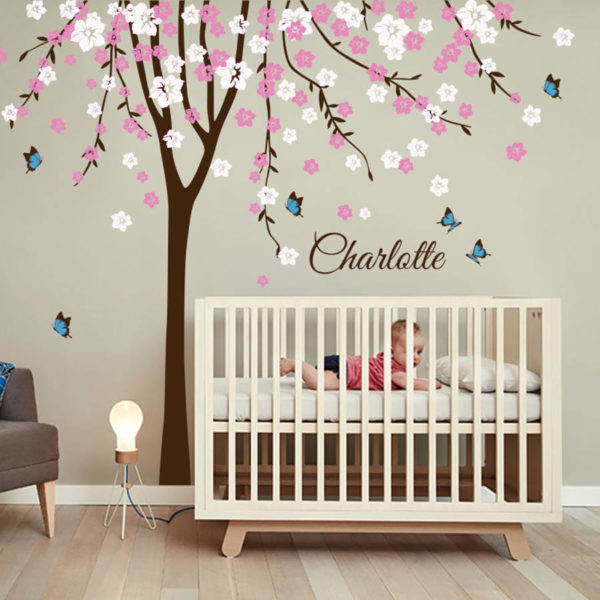 Transform your child's bedroom with a gorgeous wall decal customisable with their name. Position your cherry blossom-style tree over their bed with stunning butterflies fluttering above them.
Personalise your wall decal with twenty-seven different colours to match the scheme of your child's room, as well as with their name written in a lovely swirly font. Just pick your options in the handy notonthehighstreet search bar and your decal will arrive fully customised!
Why should you get this for your kid's room?
5-7+ year guarantee for your wall decal sticker
Easy-to-remove from smooth surfaces
Blend your decal into the wall so they look like a painted feature!
---
Leaning Right Tree with Baby Bear Sticker
Ideal for: Any colour scheme you want!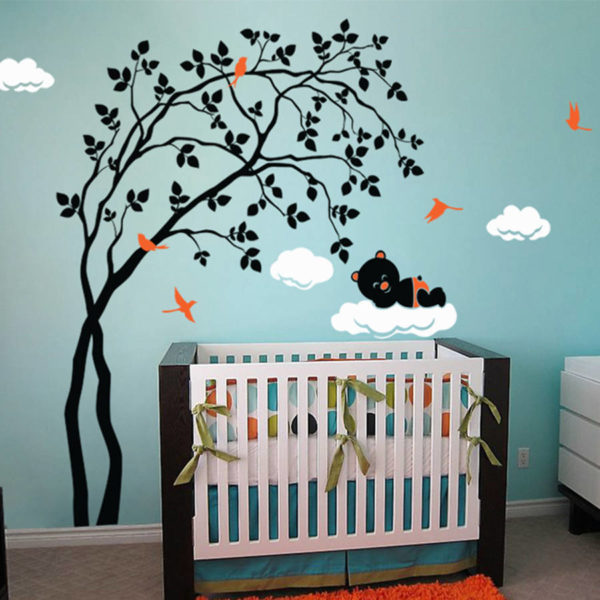 This adorable and unique wall decal is ideal for a child's bedroom or a nursery. Choose your favourite colour scheme for the branches, birds, and your child's new teddy bear friend out of the twenty-seven cute colours available.
Your tree wall decal sticks wonderfully to smooth surfaces, making it perfect to position over their cot or grown-up bed as a character piece in their room.
Why are these perfect for your kid's room?
Easy-remove decal stickers for repositioning
Proudly made in Britain
Colour scheme can be personalised
---
Decowall Garden Birds Wall Sticker
Ideal for: Educational displays!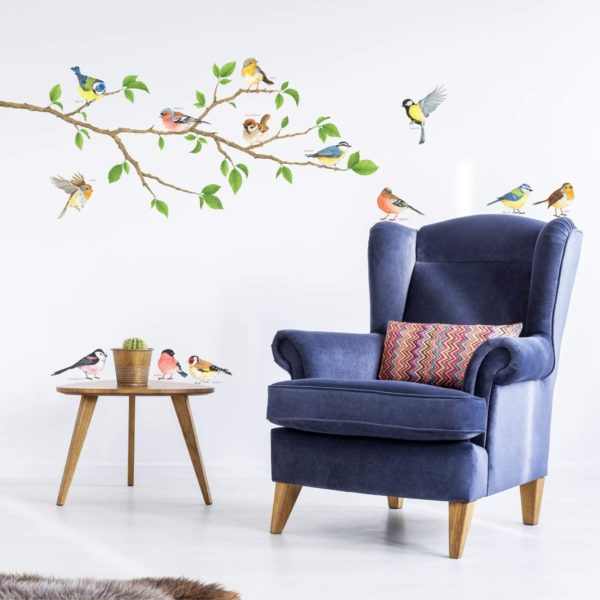 Brighten up your child's room and bring a little nature to everywhere they turn with this stunning bird-themed wall decal. You and your child can point out the names and patterns of each bird that rests on the pretty, colourful tree branch.
This decal makes for a great feature wall above a desk or bed, and half of the bird stickers are separate so you can position them around the room like they're soaring over the wardrobe or perching on the edge of the desk.
Why will your kid love this in their room?
Easy peel-and-stick positioning with no residue left behind
Includes the name of each bird for an educational bonus
Comes in two different sizes to cater to all room sizes
---
Decalmile Monkey and Tree Wall Decals
Ideal for: A pop of funky fun!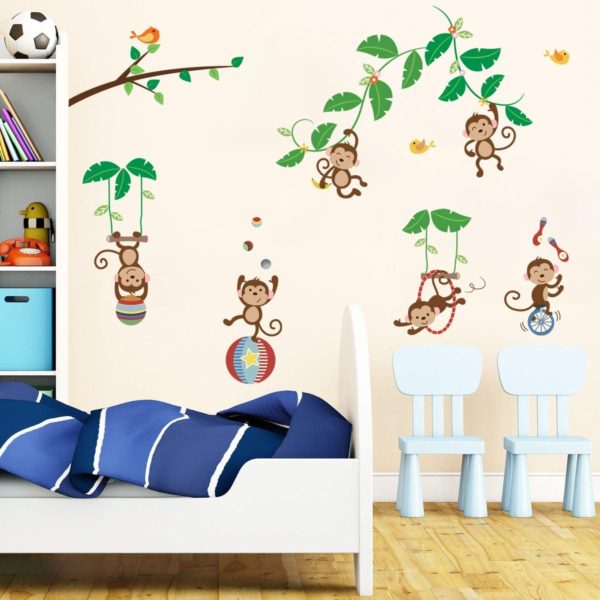 Fill your little monkey's room with fun! These quirky monkey tree decal stickers add a lovely unique touch to any adventurous child's room.
Your child will love the different circus-themed activities their monkeys are swinging through in their bedroom jungle, from juggling on a ball to swinging from a trapeze of vines! And parents, you'll adore these stickers too – they're easy to place and even easier to reposition!
Why is this great for your kid's room?
Can be placed on any smooth surface like walls, windows, mirrors, or even fridges!
These stickers are waterproof so no worries about any spills in your child's room!
Contains eight 21x30cm sticker sheets
---
Conclusion
Tree wall decals are a fantastic statement piece for your child's wall. Bring nature into their room with easy removeable stickers that you can reposition wherever you want. Whether you'd prefer a more fun style of sticker or something a little more refined, we've collected a great variety of wall decals that will suit every designer's mood.
References and other links
Want to know how to install your new tree wall decal? Here's a handy tutorial while you're waiting for it to arrive.
Got a question about tree wall decals?
Thanks for reading. Please ask in the comments if you have any questions or things we can help with.