Smart TV's can be an excellent addition to your child's playroom or bedroom. Whether you want to use it for screening their favourite cartoon, watching a film or to learn something new on national geographic, there is no denying the value of a TV. Enjoy the ease and freedom of having a games console hooked up to your child's TV rather than battling for screen time.
Smart TV's can go that one step further, with Netflix and catch-up TV on demand, any shows your child misses due to bedtime can be streamed the next day with ease. Or, make it easier to find your little one's favourite show so it can be played again and again.
Take a tour of our top 5 smart TV's
---
#1 TCL 32" Smart TV
Ideal for any size kids room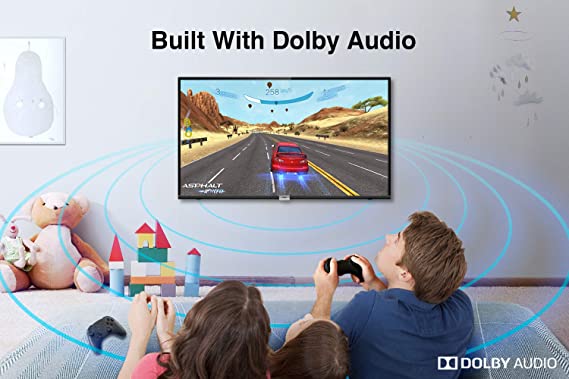 The slim, space saving design of this smart TV will make it look at home in a room of any size. Fitted with an LED screen, gaming and streaming have never looked so good. Built-in Netflix, YouTube and Google Assist will make swapping between platforms a breeze.
Place this TV on top of a TV stand or cabinet, or use the wall mounts to hang it from the wall for a home cinema feeling. And, should any problems arise, the two-year warranty has you covered.
Why this TV is great?
• Space-saving design
• Wall mount available
• 2-year warranty
---
#2  LG 24" Smart TV
Ideal for younger children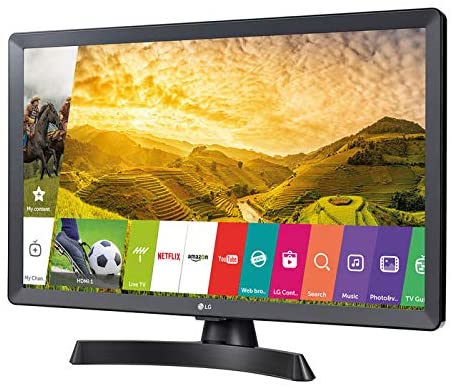 This compact Smart TV is ideal for space where it won't be the star of the show. If your little one prefers drawing or playing with building blocks and dollhouses this is the perfect addition. Small yet high quality, this unit allows for TV to be put on the back burner but provides incredible resources when its time comes.
With Now TV, Netflix and Prime Video built-in, you will never be short of entertainment. Or, cast photos and videos from your smartphone directly to the screen, ideal for teaching aids or displaying photos of your child's favourite animals and characters.
Why should you choose this one?
• Compact
• Bluetooth
• Table mount and wall mount options
---
#3 Smart Projector
Ideal for transporting anywhere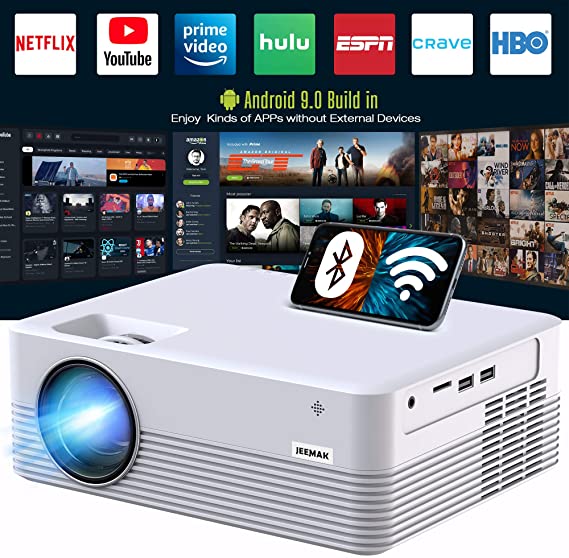 This incredible smart projector allows TV technology to be taken anywhere there is a wall to display it. Whether you're on holiday, heading to a friend's house or want to take the TV outside on a summers night, this projector can handle it.
Game or stream through this projector and pair Bluetooth headphones and keyboards to it. No need to worry about speakers as it has built-in surround sound. Keep your walls free from screw and scratch marks by using this highly versatile projector.
Why this makes the cut?
• Surround sound
• Can be used outside
• Portable
---
#4  HISENSE 50" 4K Smart TV
Ideal for gamers and movie lovers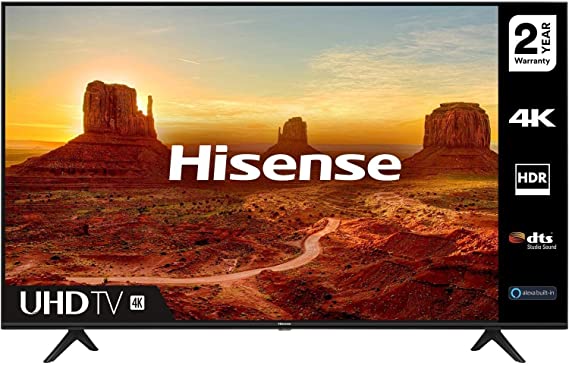 If your child is a film and TV fanatic then this smart TV will be a huge success. The 4K screen allows for incredible picture quality while the size of the screen means no detail will be missed. DTS studio sound gives this TV crystal clear audio, ideal for suspenseful movie moments.
Gamers will love this Smart TV too! Let them immerse themselves in every twist and turn of the storyline. When not gaming your child can enjoy a range of entertainment from Netflix, Prime Video and much more.
Why choose this Smart TV?
• 4K screen
• DTS studio sound
• Wall mount available
---
#5  Toshiba 32" Smart TV
Ideal for older children
This Toshiba 32" Smart TV is a superb choice for the bedroom of an older child. HMDI ports make hooking up game consoles easy while the Smart TV functions allow for a wider range of entertainment than just live television channels.
Older children will love the inbuilt microphone allowing the TV to be voice-controlled. Additionally, the built-in Alexa can play music and answer questions on demand.
Why will your child love this TV?
• Voice controlled
• Inbuilt Alexa
• Easy to connect with games consoles
---
Conclusions
When looking for a Smart TV for your child there are few things to consider. Is your child going to use it for gaming and movies or do they just like to wind down with some TV before bed? Does the unit need to have high-quality sound or does the room have a sound system already?
Additionally, Smart TVs can be connected to Netflix and Prime Video so depending on which subscription services you have, you may have more success with some models than with others.
References and other links
Find out which TV size is the best for your children's room and viewing distance.
Got a question about Smart TV for children's room?
Thanks for reading. Please ask in the comments if you have any questions or things we can help with.