As your child gets older, you'll love having a pinboard to keep all of their school reminders and memorabilia in one place. But why settle for a boring old corkboard that you could get anywhere?
Our best pin boards for children's rooms are unique in some way – whether they offer a personalised backing, dozens of different colours, or a truly special display.
---
Best Pinboards for Children's Rooms
---
Zuiver Bundy Pegboard
Ideal for: A unique display!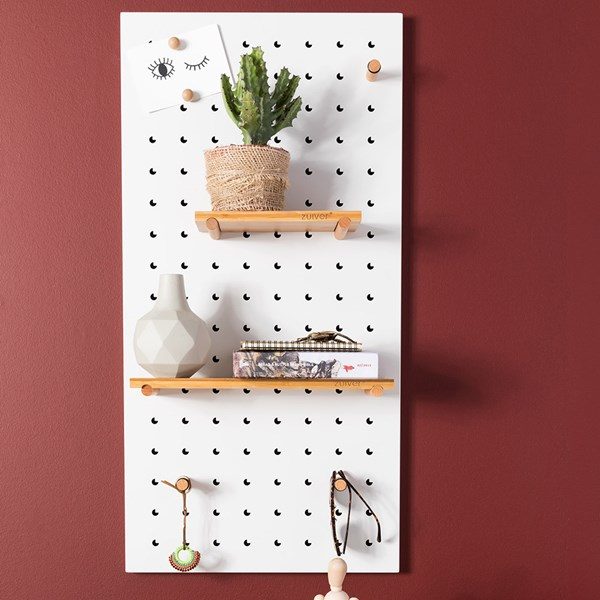 This fancy pegboard is a pinboard with a difference! Make your child's room unique and display their trinkets and notes on this pegboard. If you want your child's room to stand out, this pegboard is ideal for you.
Create a multi-purpose display with the three solid shelves to place little plants, reading books, or cute ornaments on your pinboard. Then use the pegs and magnets to pin up any more memorabilia you might have!
Why is this great for your kid's room?
Set of 3 solid bamboo shelves on 3 wooden pegs
3 wooden pegs with rings, plus 2 beech magnets
Mount your pinboard horizontally or vertically
---
Old Wood Framed Pinboard
Ideal for: Old-school style!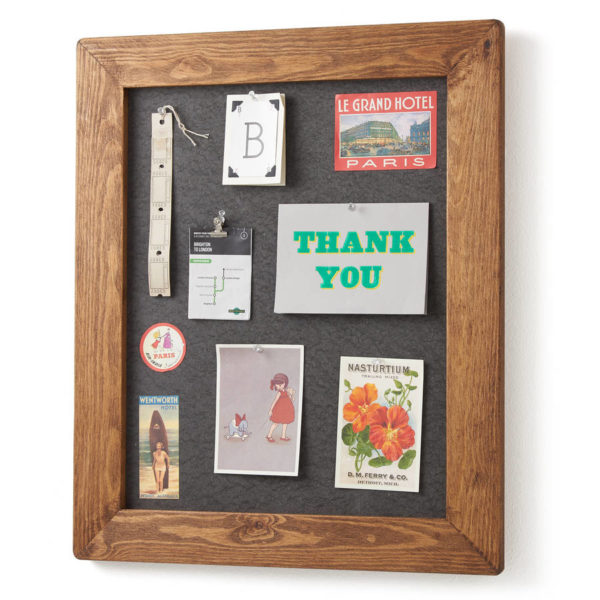 Add a little vintage character to your child's room! This stylish pinboard boasts amazing quality made out of old wood and recycled newspaper, so it's great to give any child's bedroom a classy touch.
Your board can be mounted portrait or landscape style, and there's fixings and clear pins to help you along the way. Use the suede-like board as your blank canvas to mount your child's artwork, postcards, or general reminders!
Why should you get this for your kid's room?
Your pinboard comes in five sizes
Choose for your pinboard canvas to be in charcoal or light grey
An environmentally-friendly choice!
---
Large Wool Felt Pinboard
Ideal for: Rooms that need custom sizing!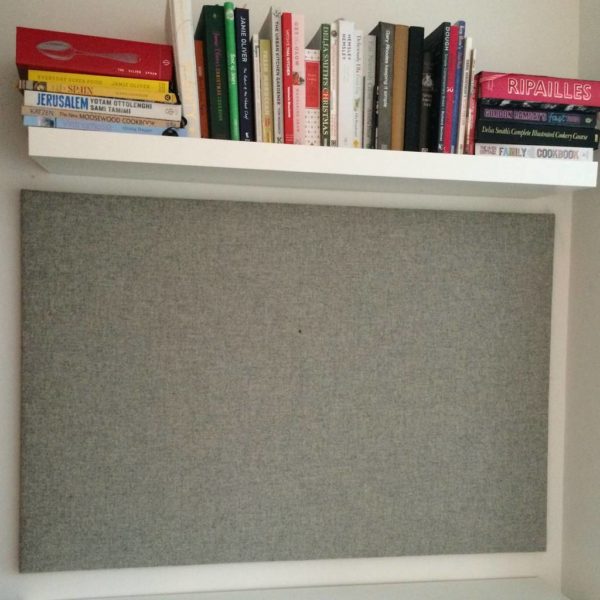 This practical felt pinboard is ideal for a child starting to take ownership of their own space.
Available in three generous sizes, you'll have plenty of space to help your child pin their own tickets, posters, artwork and memorabilia on this wool felt pinboard. Fixings are included for easy installation!
Why are these perfect for your kid's room?
Comes in three standard sizes – 120x80cm, 100x80cm, or 100x100cm
But you can contact the company for a bespoke sized noticeboard!
Handmade to order in the UK
---
Printed Fabric World Map Noticeboard
Ideal for: Global dreamers!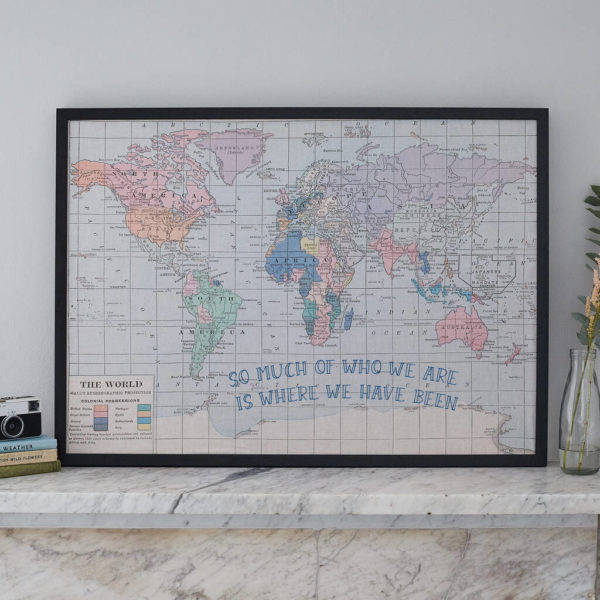 Introduce your child to the wonders of the world with this vintage-style world map pinboard. Help them map the family's travels, or simply pin their favourite things on the backing!
Customise your map pinboard with a travel-themed quote, and choose between a pinboard or magnetic backing if you'd prefer for the board to be pin-free for younger children.
Why will your kid love this in their room?
Vintage, period-correct map from 1911
Choose your favourite travel quote to add to your pinboard
Available in two sizes!
---
Custom Cork Pinboard
Ideal for: A practical child!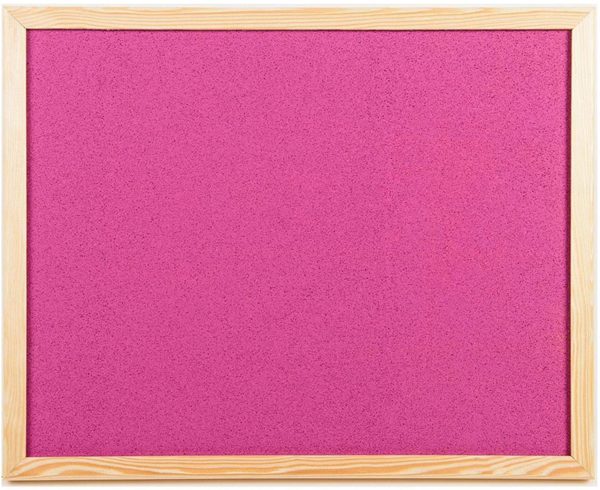 This simple yet useful pinboard is a great addition to any child's room! Choose from seven different colours and three different sizes to perfectly match your pinboard to the colour scheme and wall space of your child's bedroom.
Made from strong, vibrant cork with a reinforced back, your pinboard can be hung portrait or landscape and comes ready-assembled to be hung straight up!
Why is this great for your kid's room?
Wall fixings included for immediate installation
Crack right on with customising your pinboard using the 20 free pins
Choose your favourite of 7 bright colours
---
Conclusion
Everyone loves displaying their work, memorabilia, and things they love the most in their room – and your child is no exception. Help them put their own personal stamp on their space with one of these fun pinboards. We've catered to a whole host of different age ranges with our selection – from pin-free variants for younger kids, to vintage styles for older children who appreciate a classic aesthetic.
References and other links
Not sure how to decorate your child's new pinboard? Here's some great DIY inspiration.
Got a question about pinboards?
Thanks for reading. Please ask in the comments if you have any questions or things we can help with.