Art is a brilliant way to bring any room to life. Add an extra touch of familiarity to your child's space by installing a print of their favourite animal, or introduce them to some new species.
Whether your child's room has an animal theme, or you just want something to fill the walls, an animal print can add something fun, pretty or educational.
Take a tour of our top 6
---
#1 – Woodland Animal Trio
Ideal for nurseries
If you're looking for something small and elegant to finish off your child's room, why not consider this beautiful woodland trio print. These hand-drawn faces of woodland animals are so cute and would look lovely in a nursery or room with neutral colours.
The adorable fox, hare and badger drawings are printed size A4 meaning they are sure to fit in any sized room comfortably.
Why choose this artwork?
• Elegant
• Neutral tones
• Fits in any room
---
#2 – Animal World Map
Ideal for little explorers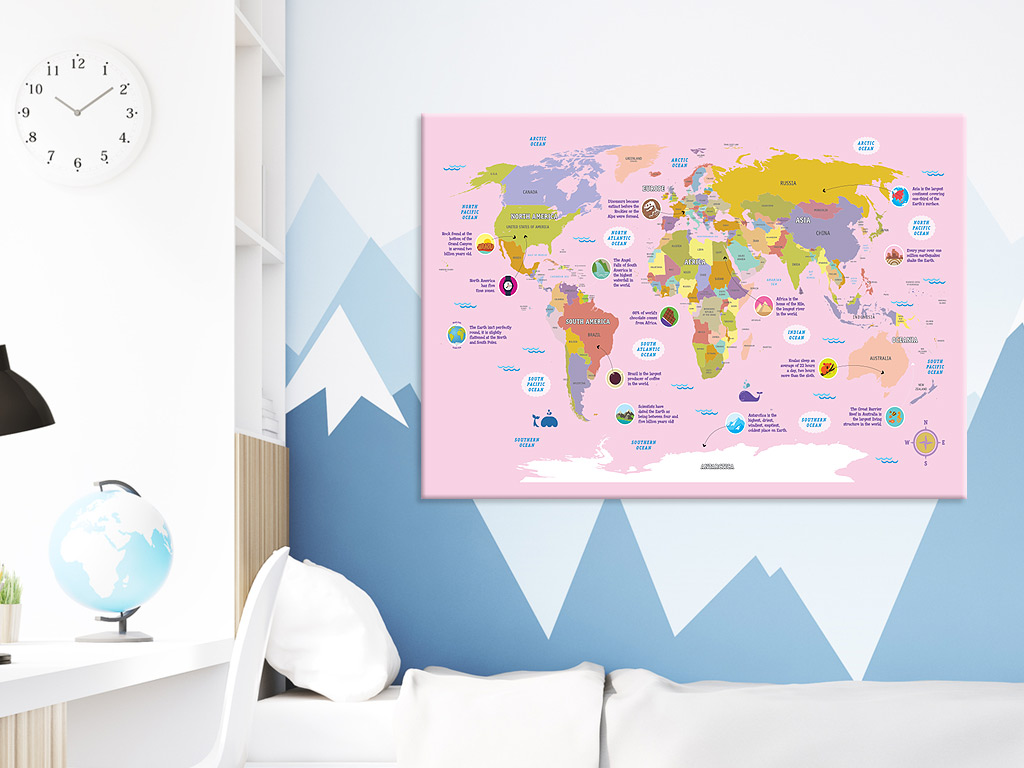 Instill wanderlust into your child's space with this incredible world map featuring some animal facts. Teach them about the shape of the world and the range of animals that inhabit it without having a poster that looks super stylish.
With a range of sizes available, this print can be the star of the show or an addition to a range of other wall art in a bedroom or playroom.
Why this print is the world best?
• Educational
• Attractive
• Range of sizes
---
#3 – Be Kind, Be Brave Print
Ideal for inspiring your little one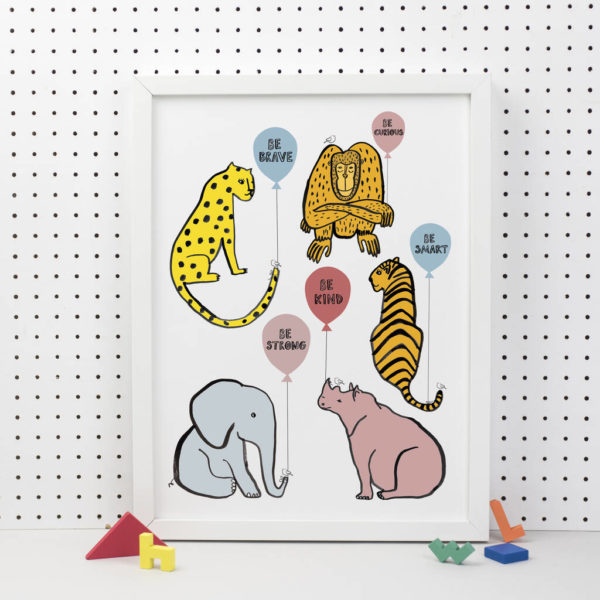 This wild animal balloon print will add a splash of colour and vibrance to you're child's bedroom or playroom. Remind them of their ability while ensuring they have your support with the inspiring messages printed in each balloon.
There are two options when it comes to the framing of this print. Go for a more chic and elegant look with a traditional frame, or bring a bit of nature in with the magnetic oak print hanger.
What makes this print great?
• Bright and vibrant
• Inspiring quotes
• Framing options
---
#4 – Personalised Zebra Art
Ideal for adding something extra special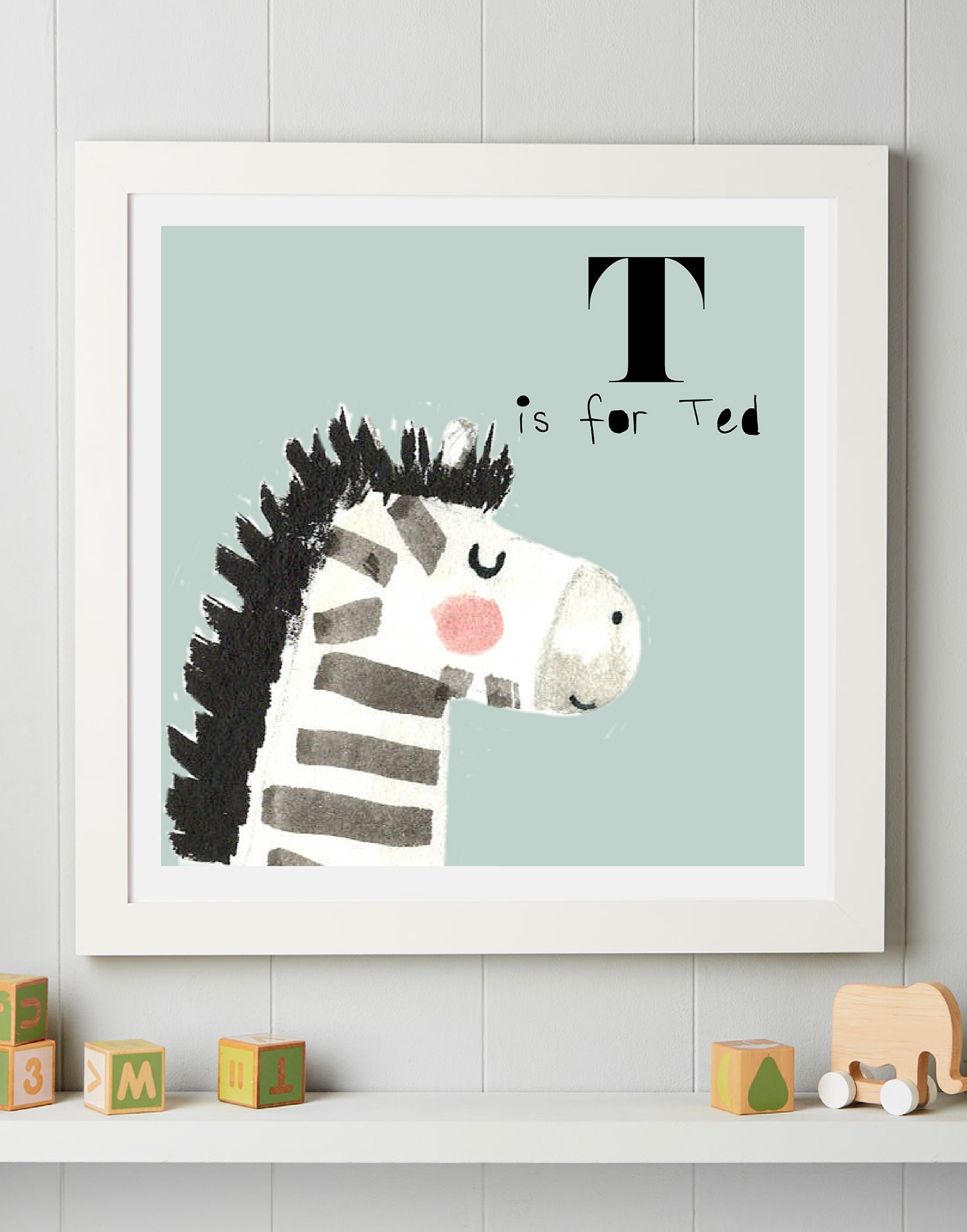 No matter the age of your child, they are sure to enjoy this personalised zebra print. Make their space feel like their own by adding their name to it. The neutral tones make it excellent for a playroom or bedroom without a theme.
This print is even better for young siblings sharing a room and it gives a sense of privacy to their area of the space. With three different sizes and two frame colours to chose from there is something for everyone.
Why this print is so special?
• Personalised
• Range of sizes
• Adorable zebra drawing
---
#5 – Black and White Posters
Ideal for budding biologists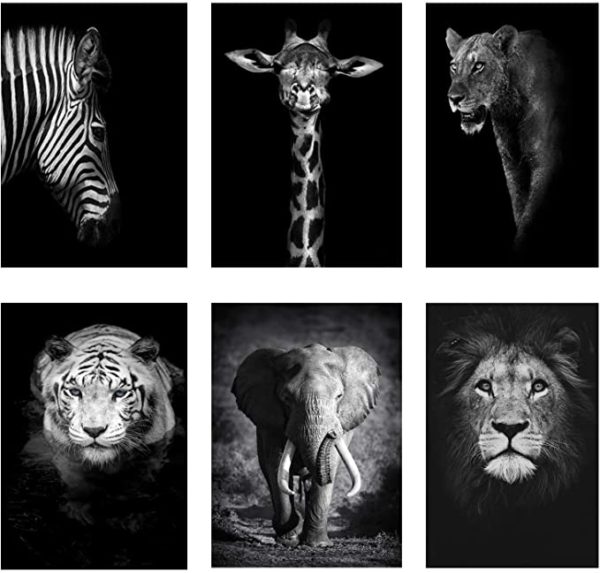 Bring the wildlife inside with these incredible, black and white, lifelike animal prints. Add to a wildlife-themed room or make these a statement piece in a playroom or bedroom. The stunning reality of the prints makes these a brilliant addition to the space of an older child.
Made from durable and waterproof material, these prints will stand the test of time and can stay with your child as their interest in animals grows.
Why these prints make the cut?
• Lifelike
• Durable
• Statement pieces
---
#6 – Animal Alphabet
Ideal for younger children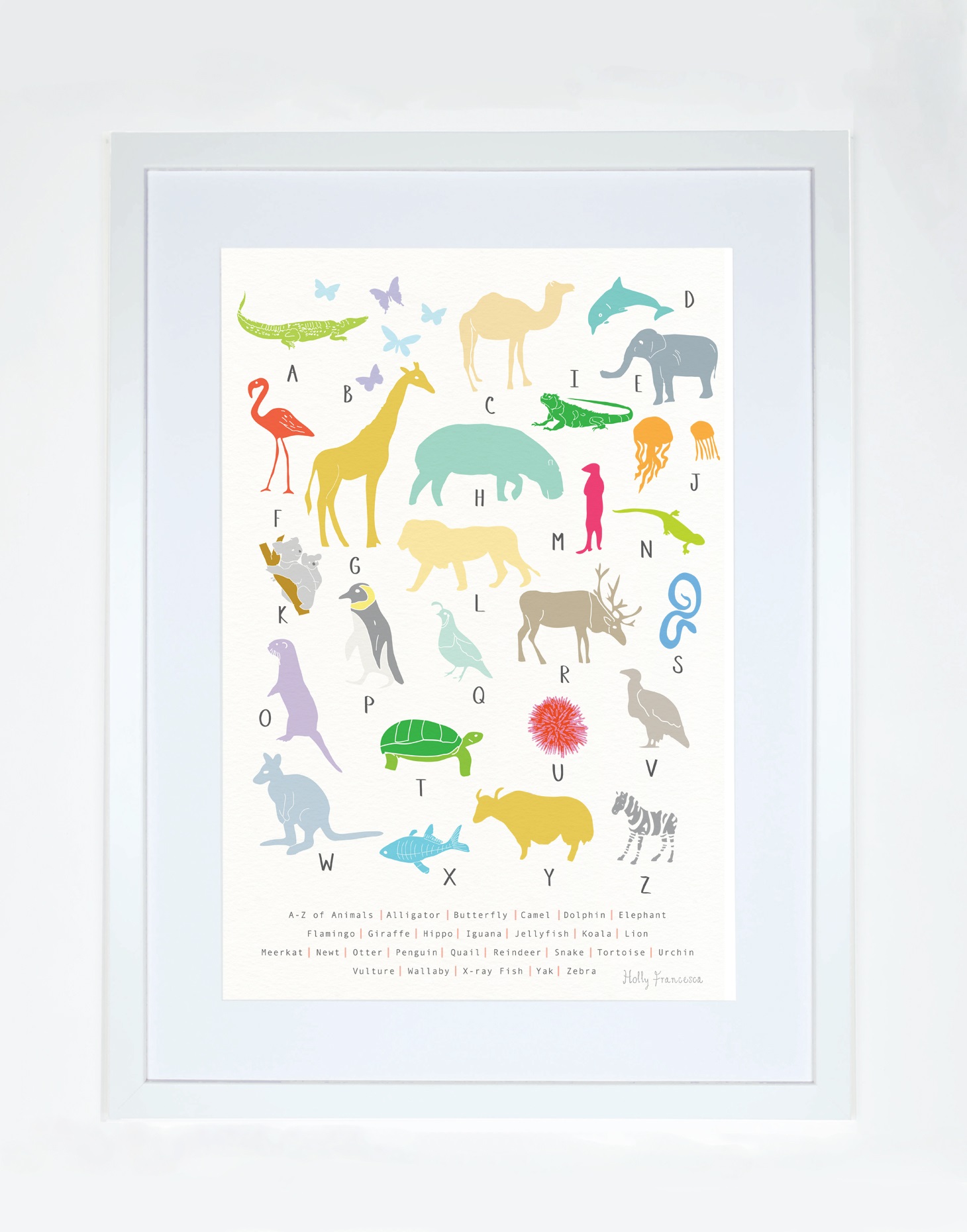 This elegant and calming print illustrates the range of the animal kingdom. Simple yet characteristic drawings are both pretty and educational. Give your child the springboard needed to pique their interest in the natural world.
With sizes ranging from A3 to A1, this print is sure to be a hit in any playroom or bedroom. The option to buy this artwork framed allows for easy installation.
Why choose this print?
• Calming
• Educational
• Options to buy framed
---
Conclusions
When looking for animal prints to add to your child's space think about what purpose you'd like it to serve. Are you looking for something educational, personalised or just something nice to finish off a room?
The animal kingdom is one of the easiest ways to bring awe and wonder into your child's room and artwork is an easy and attractive way to do this. There is a huge range of options available and there is sure to be something to fit any theme or décor.
References and other links
Take a look at these awesome ideas on how to introduce animals to your child's room.
Got a question about the best animal pictures for your children's rooms?
Thanks for reading. Please ask in the comments if you have any questions or things we can help with.