Posters are an easy and exciting way to jazz up your child's room with some of their own personality. There's hundreds of posters on all corners of the internet for every single interest your child might have, from LEGO to Barbie to dinosaurs.
We've included a few of the best posters for kids' rooms with particularly unique styles, if you want their bedroom's statement piece to truly stand out!
---
Best Posters For Kids' Rooms
---
LEGO Marvel Iron Man Buildable Poster
Ideal for: Crafty superhero kids!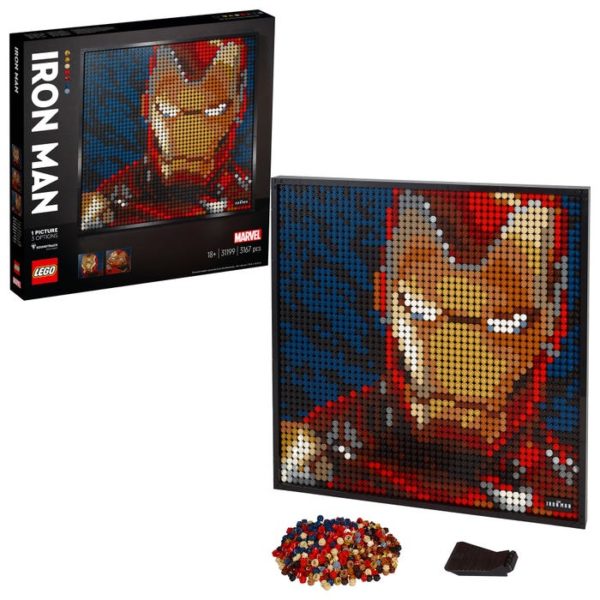 Is your child stark raving bonkers about Tony Stark? Your child will adore playing with this fabulous interactive poster, then mounting the finished work on the wall to show off all the effort they put in! Including over 3,000 LEGO pieces, you can choose to build one of three stunningly detailed portraits of Tony's famous Iron Man suit.
This poster will make a perfect character feature for your child's room – and combines it with hours of fascinated silence as they put the pieces together!
Why is this great for your kid's room?
Portrait guide
Over 3,000 specialist LEGO pieces
An audio accompaniment to connect your phone to as you build, with special stories and facts about the LEGO set.
---
100 Activity Bucket List Poster
Ideal for: Busy families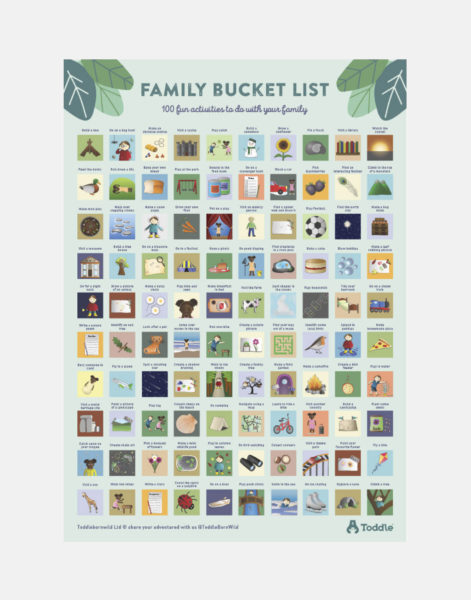 Get the whole family involved with this scratch-off poster of 100 fun activities to complete together. Help your child remember all of the family adventures they've been on, while creating a unique piece of wall-art customised with your own memories.
Activities like blowing bubbles and splashing in puddles are ideal for toddlers, while older children will love the challenge of climbing a mountain or building a tree house.
Why should you get this for your kid's room?
Complete and scratch off each activity at your own pace
Create a fun reminder of all your family fun right in your child's room
Packed in eco-friendly packaging
---
Personalised Date Print
Ideal for: A touching bespoke reminder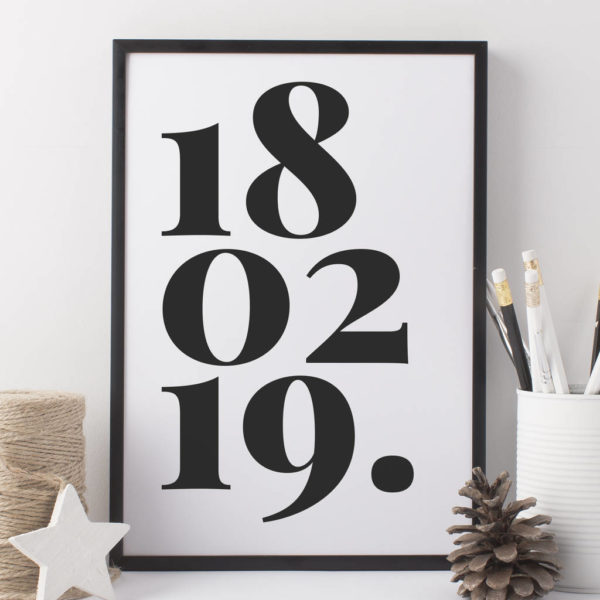 Personalise your child's room with a stylish print of their own birthday! The bold and classic black-and-white font will add a touch of chic to any child's room, while marking it as their own.
Perfect for new babies, or just to mark that special day when you first met your child of any age!
Why are these perfect for your kid's room?
A striking art piece that can be a statement in any child's bedroom
Printed on high-quality art card
Personalise with any date in an easy-to-access box!
---
Colour-In Giant Animals Wall Poster
Ideal for: Going wild with colour!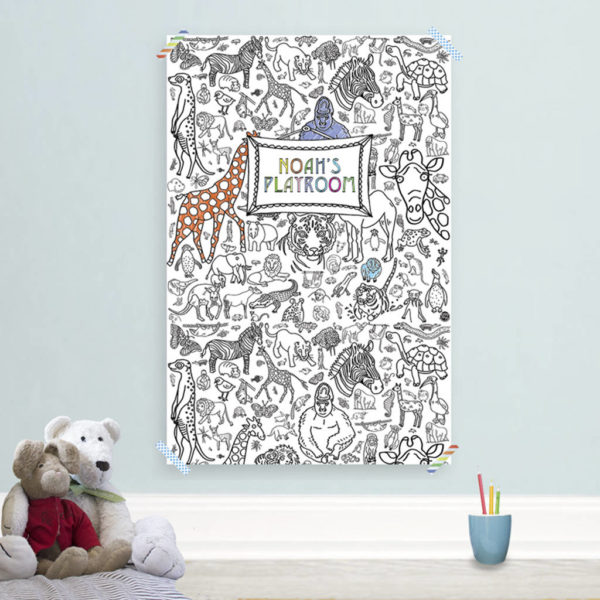 Kids will have endless fun making their own splash on their room with this fun animal poster. Help your child colour in the flora and fauna roaming across their new room art.
Whether kids want to go with classic designs, colour a turtle pink, or use superhero colours on a gorilla, they'll have the freedom to design this poster the way they want!
Why will your kid love this in their room?
Dozens of different animals to point out and name printed on your poster
Customiseable with a name
Delivered in a convenient cardboard tube
---
Turf Football Art Custom Contemporary Print
Ideal for: Football fanatics!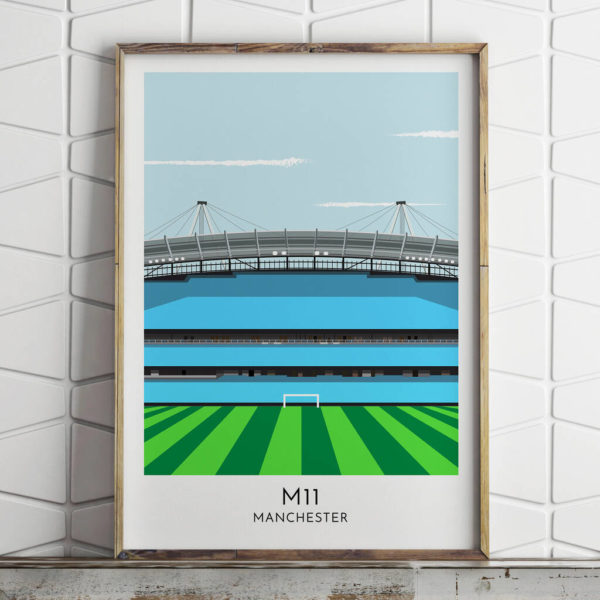 Is your child at the football-mad age? Have they got their own season ticket yet? Bring a piece of their team inside their bedroom with this stylish stadium poster!
Customise the wording below your stadium print with your club's name, nickname, stadium or postcode. Turf Football Art boasts a catalogue of over 250 stadium designs, but not to worry if your team isn't currently available – they will make a custom design especially for you!
Why is this great for your kid's room?
Minimalist stadium illustration of any UK team
Customisable wording under the print
Every print is made-to-order!
---
Conclusion
Posters are maybe the easiest way to put a child's personal stamp on their room. Simply browse through the hundreds of posters across the internet, pick something your child adores, wait for it to zoom through the post to your door, and pin it up in their room! These top 5 posters are just a selection, but we think they're particularly unique and add that special little extra to any room.
References and other links
Looking for more fun personalisation ideas for your child's room? Here's some inspiration that won't break the bank.
Got a question about posters?
Thanks for reading. Please ask in the comments if you have any questions or things we can help with.