Whether you want the wallpaper in your child's room to make a statement, or to add interest to your décor there will be something to inspire you in this list of our top 7 favourite wallpapers.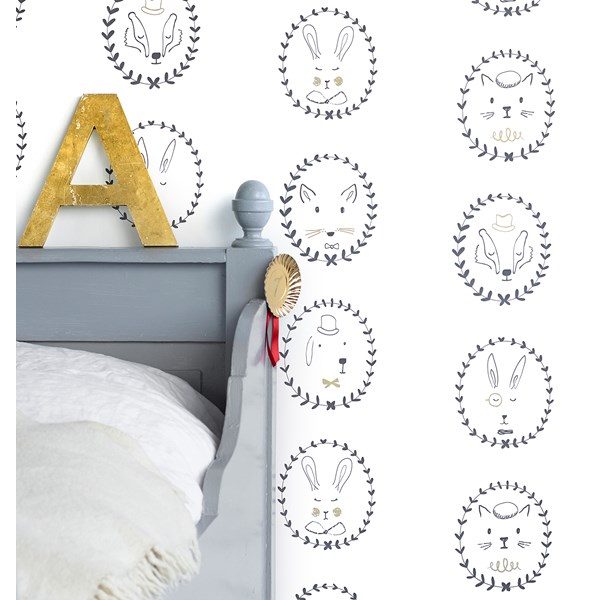 From Spitfires to superheroes, wallpaper can be a brilliant way to carry a theme through a room or make a more subtle statement.
#1 – Secret garden wallpaper
Ideal for fable lovers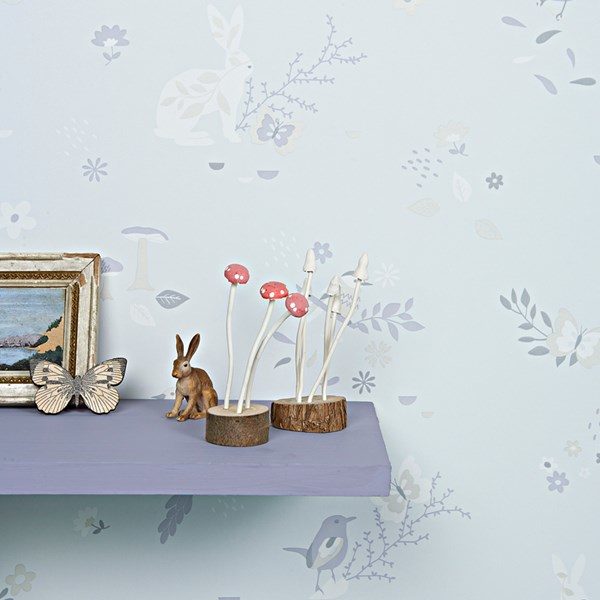 This enchanting wallpaper is ideal for any child who loves fairy-tales and nature. With beautiful drawings of rabbits, toadstools, birds, butterflies and flowers you can bring the wildlife inside and your child's imagination can run free.
The attractive, muted tones available allow other pops of colour throughout the room and will fit with a range of other, existing décor. For an extra touch, purchase the moonbeam shade which includes a subtle metallic finish.
Why this wallpaper shouldn't be so secret:
• Fits with a range of décor
• 3 colour options
• Metallic finish
#2 – Marvel wallpaper
Ideal for little heroes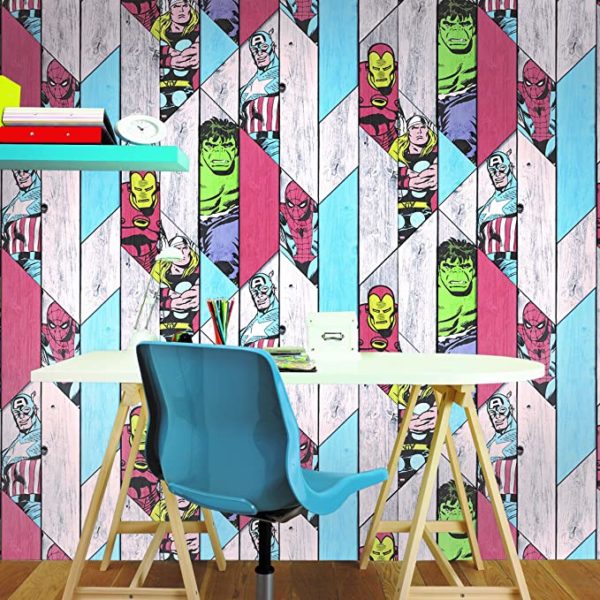 If your child loves superheroes this wallpaper will be a hit. Whether you're looking to carry the theme through the room or aiming for one statement wall, this paper will impress.
The excellent retro images will appeal to all ages and add something a little different to a modern room. Add some extra interest to plain walls with the impactful geometric design. This wallpaper is sure to add a punch to any bedroom or playroom.
Why this wallpaper will save the day:
• Bright and attractive colours
• Geometric patterns
• Retro superhero designs
#3 – Mini beasts wallpaper
Ideal for nature lovers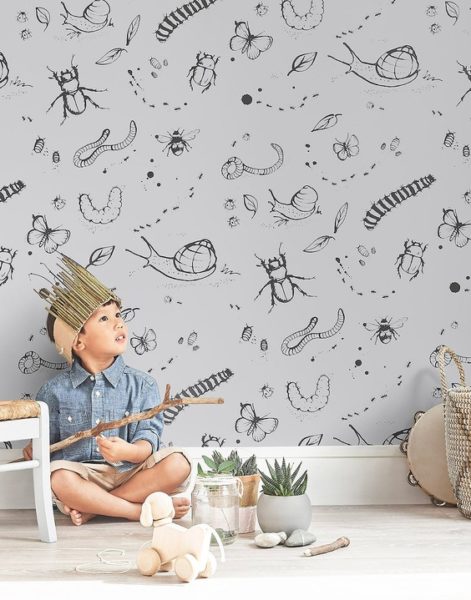 If your child loves worms and beetles then this wallpaper will be a great fit for their bedroom or playroom. Help your little explorer imagine up epic adventures of the insect world.
The gender neutral tones of this wallpaper make it a great option when decorating a nursery while expecting. Or spruce up any existing décor with this attractive and high quality wallpaper.
Why your little explorer will love it:
• Neutral tones
• High quality and durable
• Beautiful design
#4 – Mickie mouse wallpaper
Ideal for Disney fans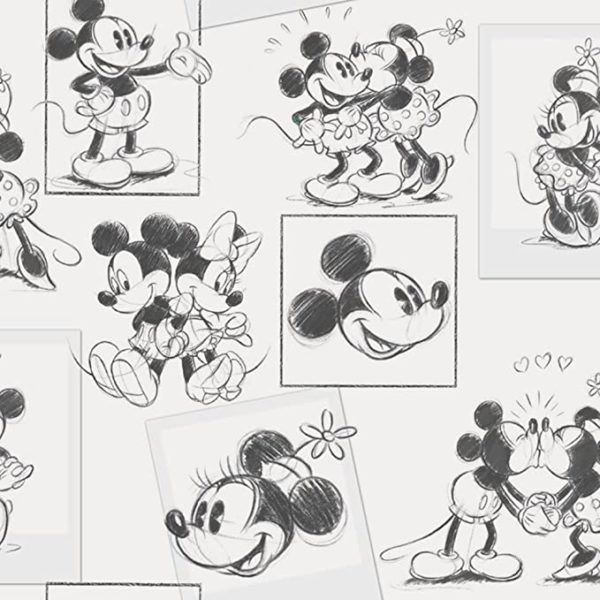 Whether your child's room is already a Disney haven, or this is the first step in kitting out a Disney themed room, it is sure to be loved. Create a statement wall with your favourite Mickie and Mini designs, or go all out and paper the whole room.
The black and white design means any statement furniture items will fit right in, and the familiar faces of Mickie and Mini are sure to bring comfort and joy to your child.
Why this wallpaper is great
• Disney themed
• Black and White
• Fun and familiar designs
Make your Disney fan's dreams come true here
#5 – Animal portraits
Ideal for animal whisperers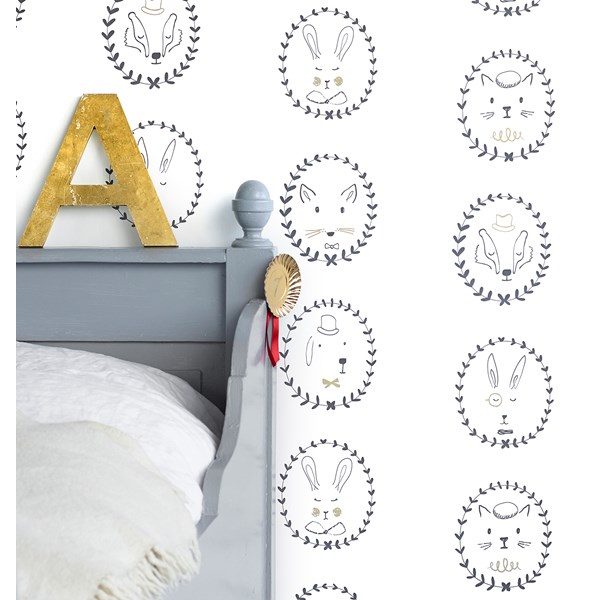 This beautiful animal portrait design wallpaper would look at home in any child's room. With simple yet characteristic portraits of badgers, hares, cats and more any wildlife fan will enjoy this wallpaper.
The monochrome colour scheme with a splash of gold will add some calming chic to a bedroom. Any child, old or young, will love the results.
Why this wallpaper makes the cut:
• Monochrome palate
• Charming drawings
• Excellent in any room
#6 – Dinosaur Wallpaper
Ideal for budding palaeontologists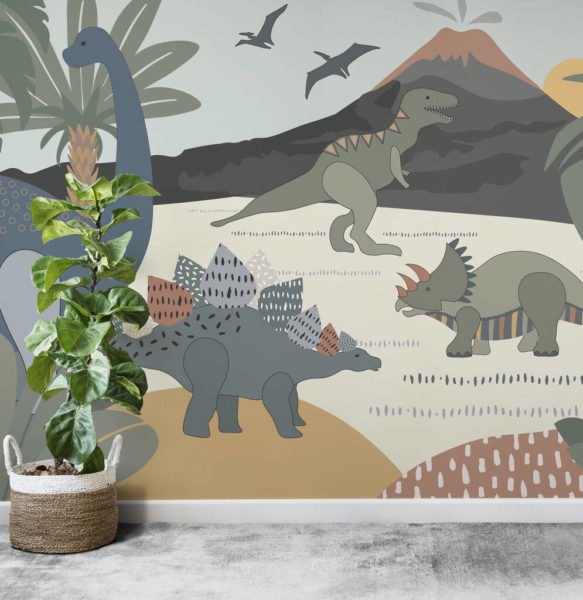 Make your child's room into a prehistoric paradise with this incredible dinosaur wallpaper. Bring imagination to life and create a statement thanks to this high quality woven paper.
The earthy colour palate would look at home in any household, and would lend itself to an organic and natural décor. Bring the past to the present and let imaginations run wild with this dinosaur mural.
Why this wallpaper is out of this world:
• Natural colour palate
• High quality
• Works with a range of décors
No need to time travel, Not on the high street has yours here.
#7 – Spitfire wallpaper
Ideal for little engineers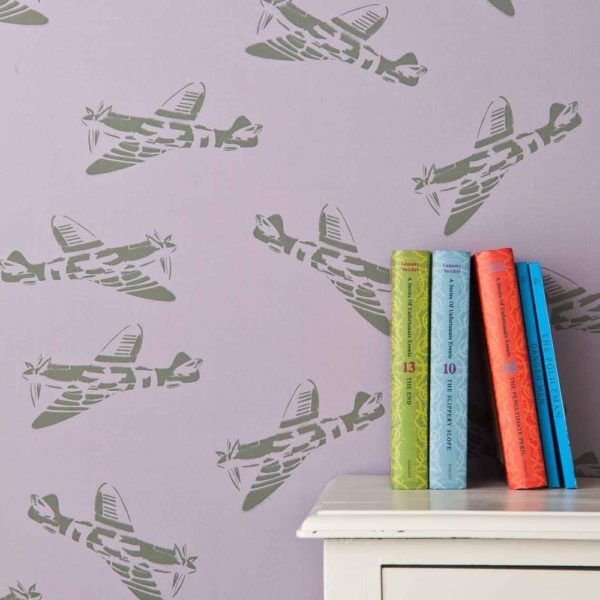 Any aviation loving child will be thrilled by this delightful Spitfire wallpaper. Your child will be having daring adventures both in dogfights and flying through peaceful skies, inspired by this wallpaper.
With two different colours to choose from, either make the iconic design the star of the show, or keep it as a more subtle addition to the room. The gender neutral colour palates give all children the chance to take to the skies.
Why this wallpaper is a high flier:
• Choice of colours
• Gender neutral colour palate
• Iconic design
Fly over to Cuckooland to find it
Conclusions
When looking to buy wallpaper don't be put off by fun and interesting designs just because they may be too bright or overwhelming. Bold prints can look incredible, even in small rooms, as a statement piece to highlight the architecture or existing furniture.
Create a theme using only wallpaper, or add an extra dimension to the imagination inspiration available in your child's bedroom or playroom. With a huge range of styles and designs available, there is sure to be a wallpaper that fits your home.