Coat racks are often seen as functional and boring, but they don't have to be this way. Install a creative and attractive coat rack into your child's space to make the perfect finishing touch.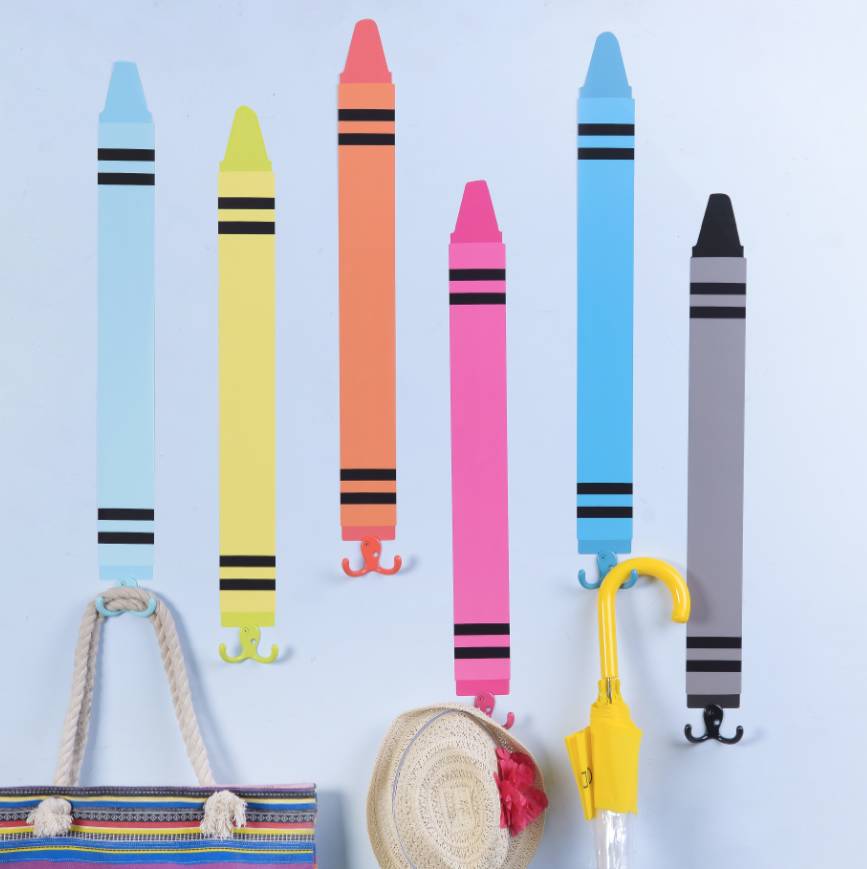 Whether you're looking to help carry a theme through the room, or you just want something a little more interesting than standard hooks, there are plenty of options out there.
Take a tour through our top 7 Coat Racks for Kids
#1 – Rainbow Shelf and Coat Rack
Ideal for nurseries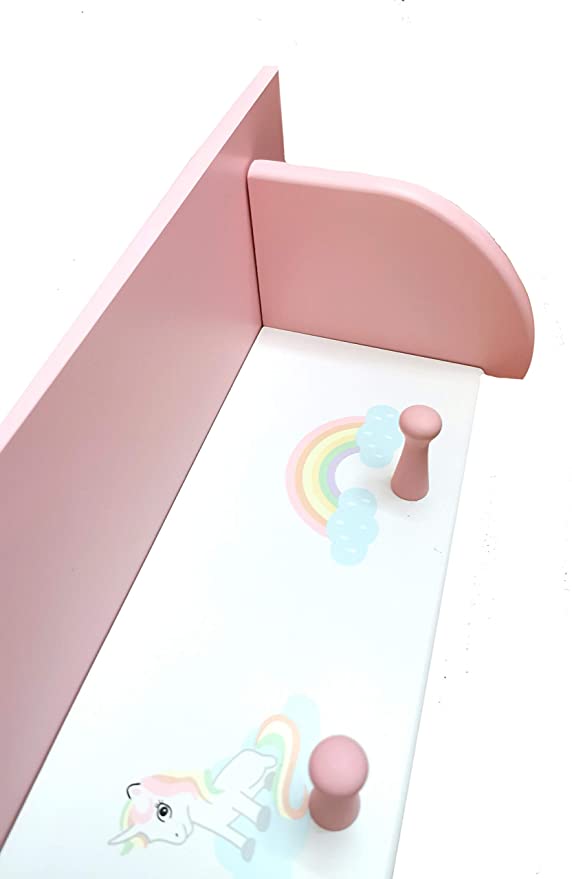 This beautiful rainbow shelf and coat rack would make an excellent finishing touch to any nursery or bedroom. With blue and pink colours available, choose the shade that matches the room best.
The shelf and coat rack combination brings extra practicality. Use the coat rack for blankets, jumpers and jackets while using the shelf for trinkets, books or folded clothes.
Why buy this coat rack:
• Choice of colours
• Shelf feature
• Lovely design
#2 – Engraved Oak Hook
Ideal for siblings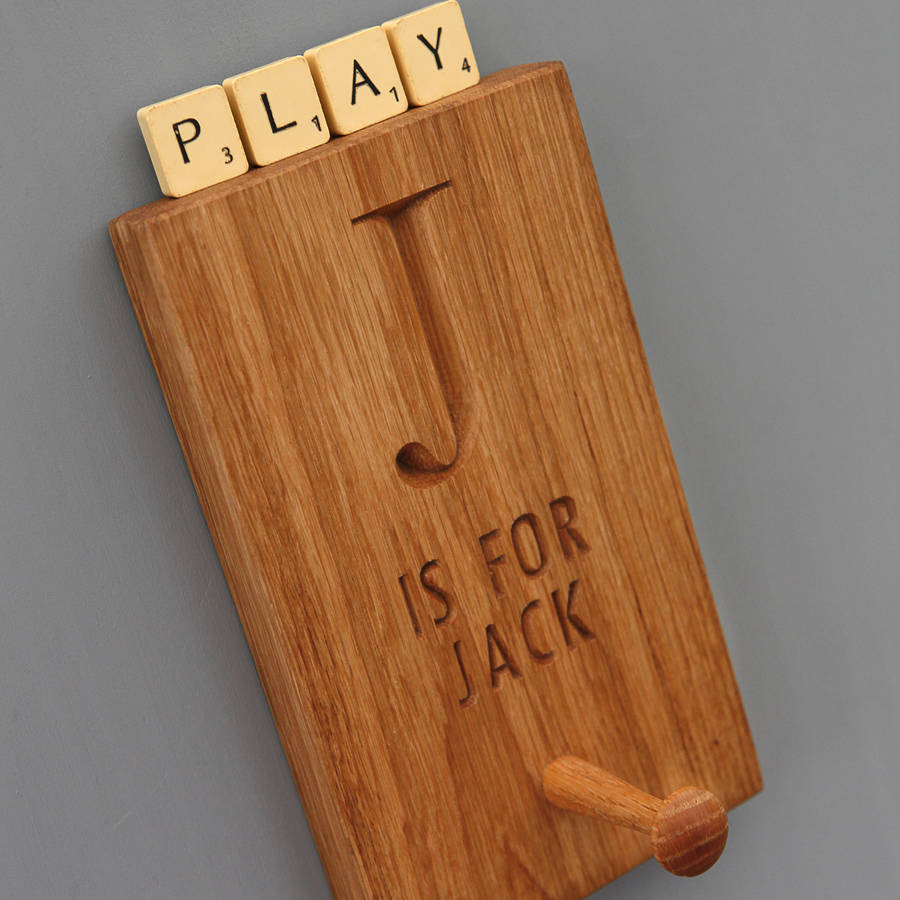 Looking for an easy and attractive way to organise your children's bags and coats? These personalised oak hooks are the ideal solution. Hang them up in a row and have tomorrow's school kit packed up and ready to go.
These hooks are durable and attractive thanks to the natural oak material finished with natural oils, to bring out the grain. Plus, the keyhole on the back allows for easy installation.
Why this hook makes the cut:
• Personalised
• Durable material
• Easy to install
Find yours at Not on the High Street >>
#3 – Ice Cream Coat Rack
Ideal for vibrant rooms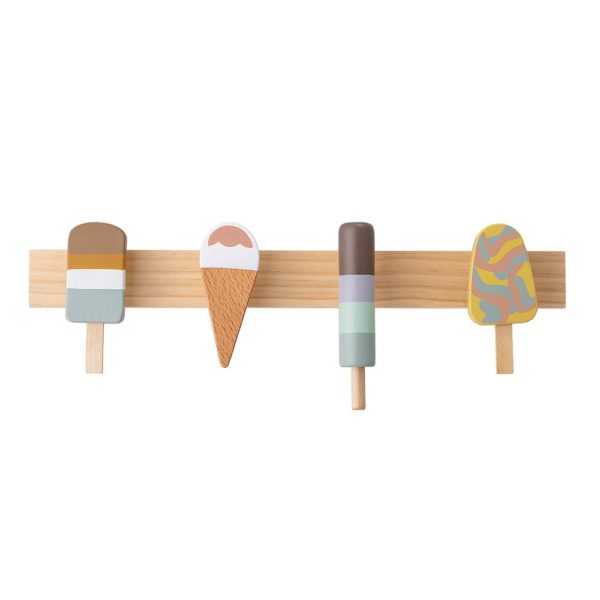 Add this unique ice cream coat rack to your child's bedroom or playroom for a finishing touch they they're sure to love. The pastel colours are understated while the range of ice cream hooks will create excitement while tidying coats and toys away.
The large size of the hooks are brilliant for younger children who may struggle with hanging things onto a coat rack with a thinner design. This means your child can take charge when organising their space.
Why these will make the room as cool as ice:
• Pastel colours
• Large hooks
• Exciting design
Find yours chilling over at Cuckooland
#4 – Safari Animal Trio
Ideal for animal fanatics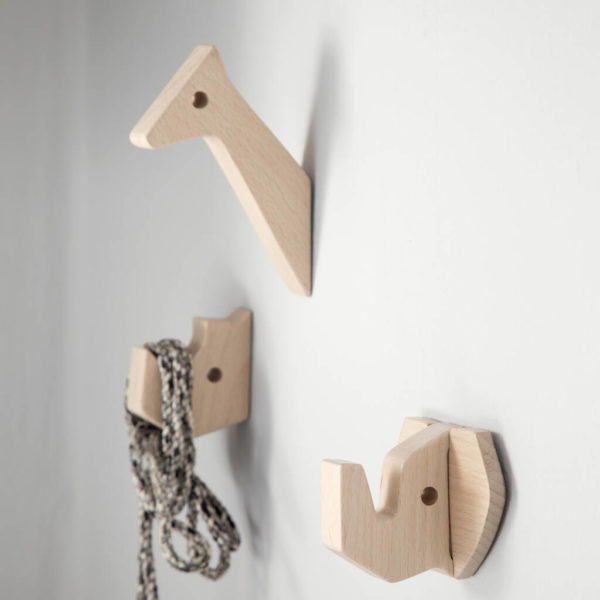 If your child loves animals, or you're searching for a way to bring some nature into the room, these trio of safari animals hooks will be a hit. The simple yet adorable giraffe, rhino and elephant designs will look excellent in a room with any décor.
Add a little extra to the room by staggering the height of each hook, creating a safari scene unique to your child's imagination. Each hook comes with wall plugs and screws giving you all the installation equipment you need.
Why these hooks are excellent:
• Fit with any décor
• Installation equipment included
• Create your own design
Find your home safari at Not on the High Street >>
#5 – Crayon Coat Rack
Ideal for playrooms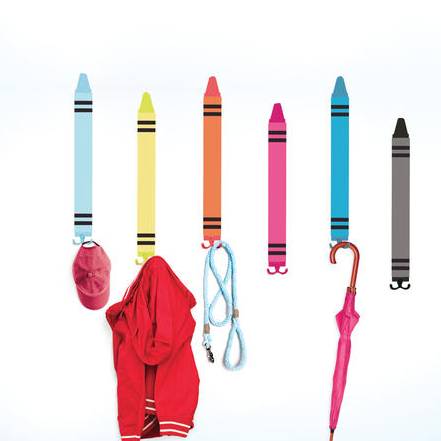 These crayon coat rack wall stickers are a great way to make a statement in your child' space. Not only are they functional, but will become a focal point in the room's decoration. Hang bags and baskets of toys as well as coats, jackets and umbrellas.
If you decide that the positioning of the hooks needs to change over time, the removeable and reusable stickers will accommodate any necessary alterations. Plus, with two hooks per crayon there will be plenty of extra storage space.
What makes this coat rack great:
• Removable and reusable stickers
• 2 hooks per crayon
• Decorative and functional
Get yours at NotontheHighStreet.com >>
#6 – Locker Style Coat Rack
Ideal for sporting fans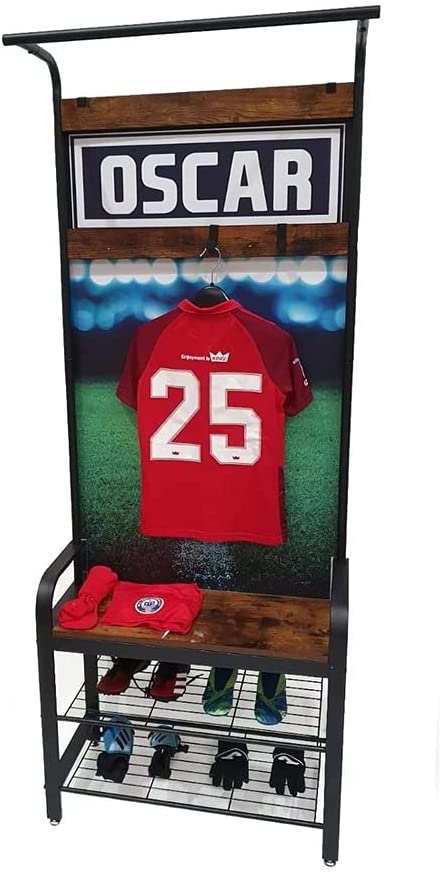 Bring the locker room into your child's space and make them feel like a real sports star. Whether they like football, rugby or dirt bikes there is a design made for them. Store shoes, clothes, coats, bags and much more on this vintage style locker coat rack. There is even one fit for little princesses.
For an extra special touch personalise you child's coat rack and really make it feel like their own. The steel frame will make sure that this unit will stand the test of time as your child grows.
Why this coat rack scores:
• Personalised
• Multiple design options
• Durable materials
Run over to Amazon to find yours
#7 – Solar System Coat Rack
Ideal for young astronomers

Teach your child the planets of the solar system with this wonderfully decorated coat rack. Every time they pick up their coat, or hang up their bag, they will be reminded of the wonders of the universe.
The wooden planets are simple yet easy to recognise while the colour palate would look excellent in a range of décors. The metal frame keeps installation easy, with only 3 attachment points instead of 8, and a guaranteed straight line.
Why this coat rack is out of this world:
• Fits with any décor
• Educational
• Attractive design
No need to search the cosmos, there's one right here >>
Conclusions
It is important to consider what the coat rack will be used for before buying. If it's just a place to hold their school bag and coat then a small coat rack would be fine. If you're looking to create extra storage space within the room then a coat rack with a shelf or multiple hooks could be more appropriate.
Small touches can make or break the feeling of a room. Don't be afraid of the finishing touches when decorating your child's space as they can make a huge difference to the function and look.