Kids are amazing! They have the ability to turn a perfect tidy room into a scene of utter devastation and destruction in an unfathomably short amount of time. Here's an idyllic kids room. The kind of mythical children's playroom my wife and I imagined … you know, before we actually had real kids of our own.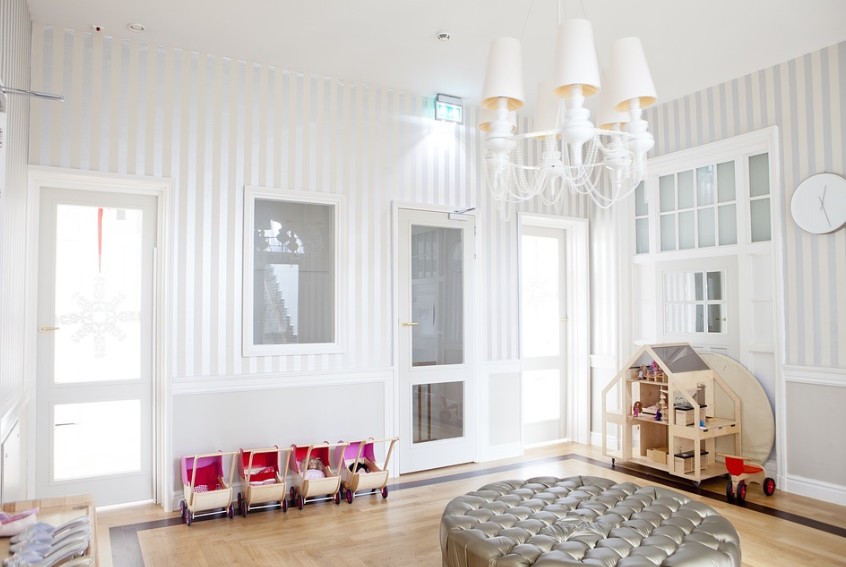 Look at it. Beautiful, serene, tidy. Everything lined up – a picture of minimalist design. No naked barbie dolls in sight. No one has mixed up all the Duplo Lego with the Ghostbusters Lego. There's not a hint of dried up slime on that gorgeous seat. And no-one has drawn anything on the walls (this happened to us recently…) This is how grown ups want their play room to look.
Now behold the horrific sight I just found on entering our kids playroom…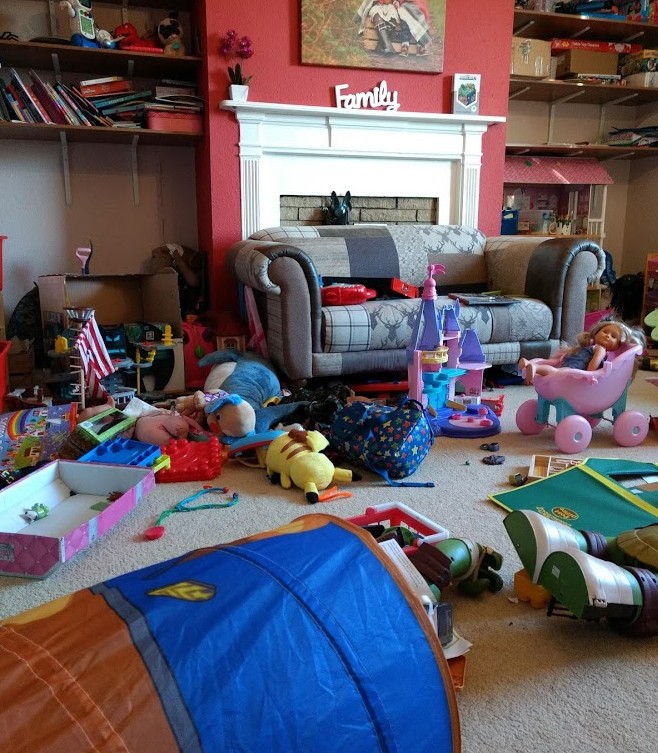 This apocalyptic scene was created in a matter of hours…
Now I like to keep our play room tidy. There's normally a place for everything and I keep it organized. This apocalyptic scene was created in a matter of hours thanks to my 5 year old son and his 8 year old sister. Apparently they went on a Pokemon hunt. Well I don't know much about catching Pokemon but I do know a total bomb site when I see one. There's some serious work to be done here.
Anyway, as we've learned, it's good to have a spare room they can call their own… or at least one they can wreck instead of causing chaos in one of the 'proper' rooms. And you can never have enough storage boxes, shelves or cupboards to hide the endless headless dolls, Kinda egg toys and those awful fluffy things they get out of 'grabby' machines.
Feeling BRAVE? Post a pic of your child's playroom or bedroom when it's completely trashed! Let me know in the comments how you survive 'THE MESS'.