Growing tweens are different from kids. No longer a child, but not quite a teenager, it can sometimes be tricky to find things which they actually love.
Bursting with new ideas and newfound independence, tweens want a space which reflects their personality and style. Not sure where to start? We've put together a list of creative bedroom ideas which will help you to plan the perfect bedroom for your tween!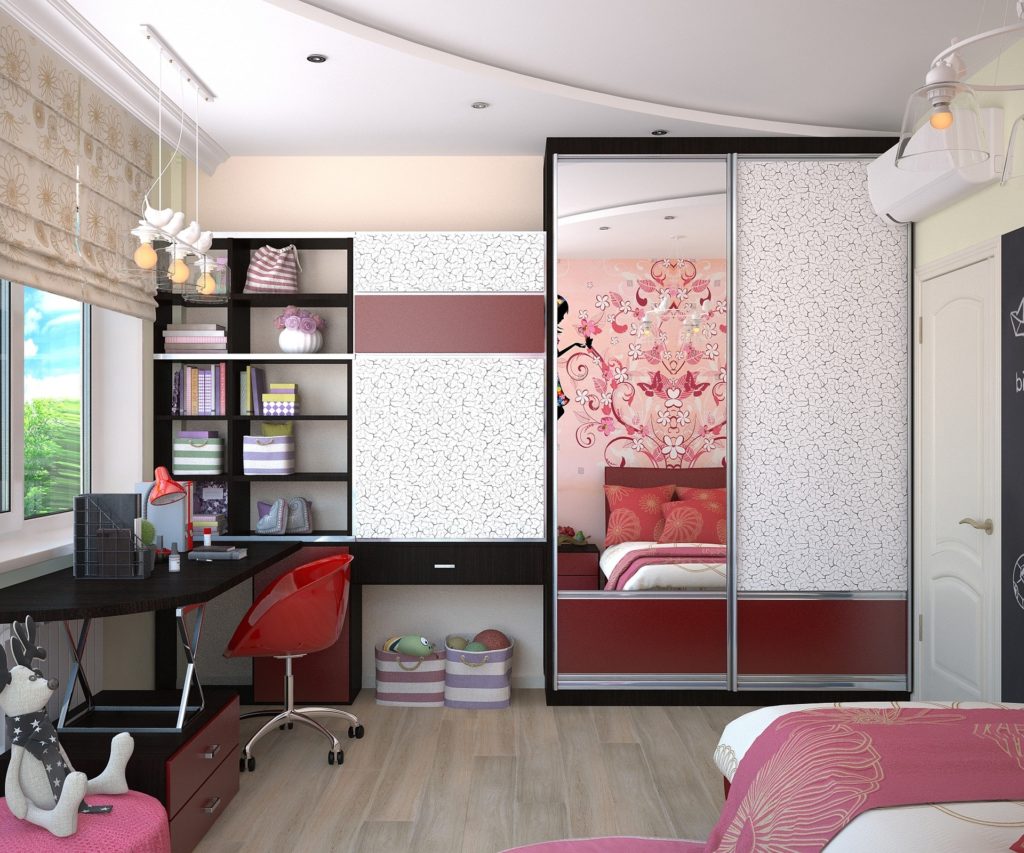 Section It Off
Open up a whole new world of exciting possibilities for your tween by creating a sectioned off play zone underneath a top bunk bed. Choose from a variety of colourful, fabric curtains which will transform your teens bunk into a private space, designed exclusively for them! Have fun accessorising the hidden area with soft cushions and blankets to make a comfy and cosy fort they'll never want to leave!
For tween bookworms, why not include a small bookshelf underneath the bunk bed to create a relaxing reading nest.
Add Cool Built-Ins
If you're looking for clever tricks to maximise space in smaller tween bedrooms, cool built-ins are a must! Build a sleeping platform which features a quirky mix of different sized pull-out drawers, ideal for maximising storage space.
You could also build in a stylish, pull-out desk to create a friendly-study area. Get your tween involved with the design of the furniture and materials used so they can add their own unique character and create a space which they're sure to love!
Choose a Unique Headboard
Create a feeling of comfort with a large statement headboard to personalise a basic bedstand. With such a huge variety to choose from, you'll want to select a piece which matches your tweens personal style, whether it be upholstered or wooden.
For your tween girl, why not opt for an oversized, upholstered headboard which can also function as a chic, fabric notice board? For tween boys, a leather headboard could be the perfect solution for helping to create an edgy bedroom design which will continue to grow as they move into their cool teenage years.
Play with Colours and Prints
Bright bursts of block colour and vibrant patterns are key to making a tweens bedroom stylish, energetic, and exciting. Strike a balance of childlike imagination with adult practicality by letting your tween get involved with your décor plans!
Pops of colour like oranges and greens establish a trendy style and can help to add character to your tweens bedroom. If you're not sure of your tweens natural judgement and are having difficulty deciding on a colour scheme yourself, opt for a neutral approach. As your teen gets older, they can have their own fun accessorising the space with lots of bright, cool accessories!
Chanel their Favourite Hobby
A tween's bedroom should be an imaginative and creative space which expresses who they are. With this in mind, why not design a space which is rooted in their own cool interests?
Whether this be surfing, horse-riding or music there are so many fantastic ideas which can be used to transform your tweens bedroom into their ultimate dream retreat. For nature lovers, install an awesome rock-climbing wall as a main centrepiece. Remember, whatever you can imagine, you can create!