Everyone knows how excited kids get when they receive something with their name on it in the post! Subscription boxes not only gift them that special joy every month, but they're a fun new way to give your child an extended present that's customised to the things they love most.
From world exploration to books, from baking to arts and crafts, there's a subscription gift for every child, and we've collected some of our favourites here that are perfect for seven-year-olds.
#1 – Geo Journey
Ideal for: little explorers!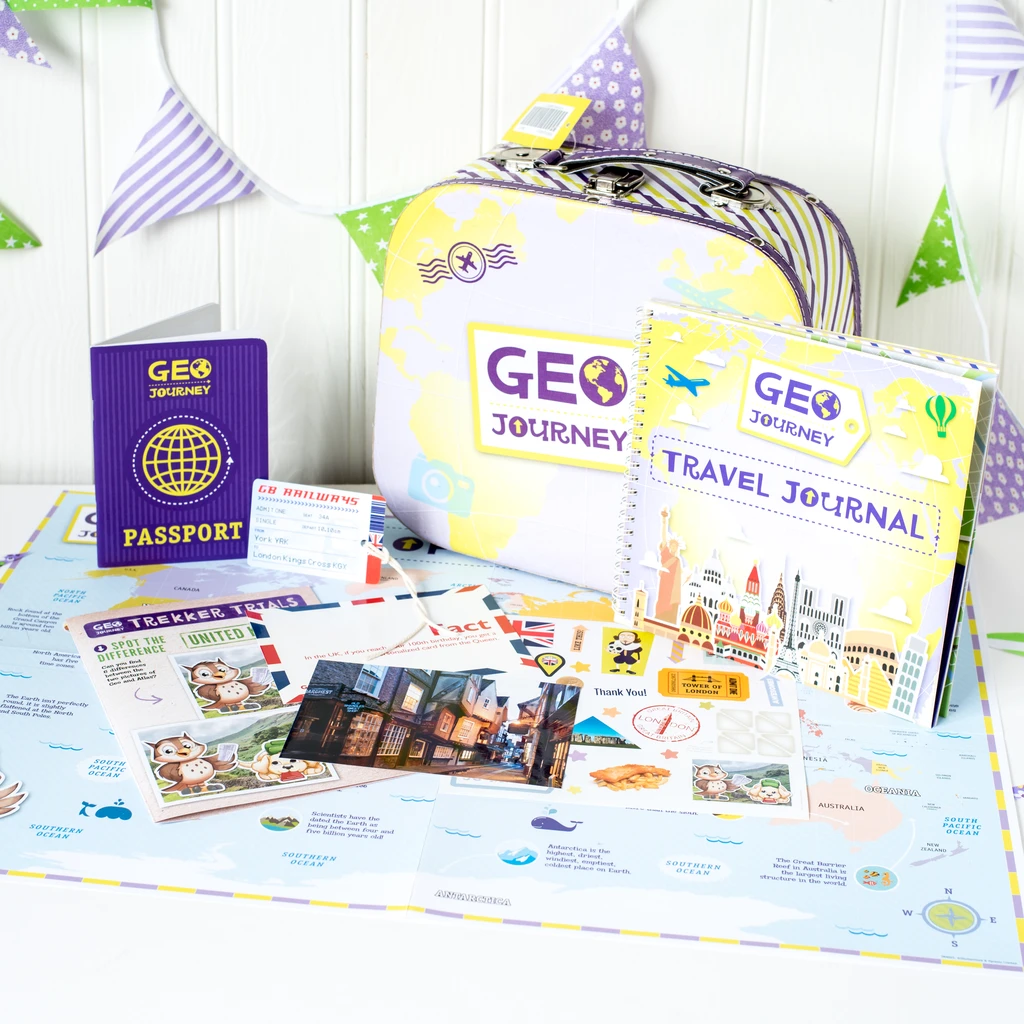 Geo Journey is a geography-themed subscription box that will help kids learn more about the world from home – and have lots of fun along the way! In your first Geo Journey pack, you'll receive your explorer kit, then each month they'll send exciting themed packs that you and your children can peruse together.
Explore a new country each month with letters, photos, and amazing souvenirs like mini clogs from the Netherlands or a boomerang from Australia!  7 Year Old boys and girls everywhere will love this adventure.
Why you'll love this subscription:
Geo Journey's travelling characters Geo the owl and Atlas the puppy will guide you through each box.
Your subscription will be personalised with your child's name.
The content of the boxes compliments the KS1 and KS2 Geography curriculum.
Geo Journey will foster a love of learning while also giving your kids plenty of cool keepsakes.
Get your Geo Journey subscription here >>>
#2 – Bring A Book To Life
Ideal for: devoted bookworms!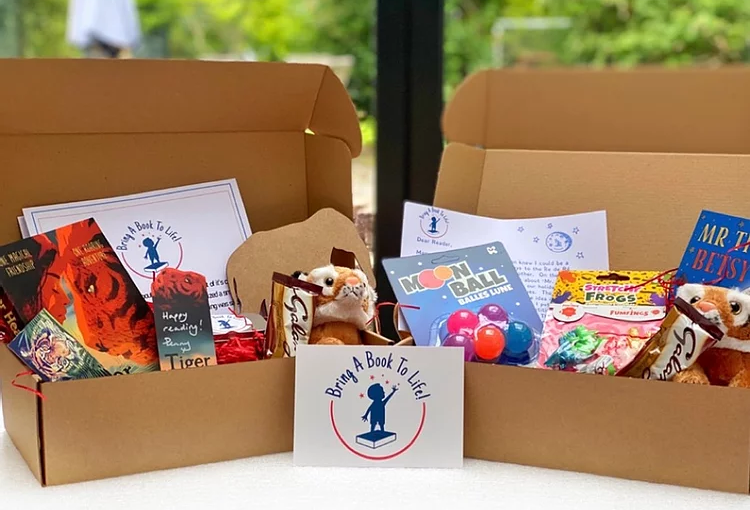 Does your child get immersed in books? Do you want to help them be even more excited about reading? Bring A Book To Life is a thoughtful kid's subscription where you'll receive not only a book, but items that relate to the story and theme! This subscription was created by Kate Andrews, a mum and primary school teacher, who found that her kids were much more enthusiastic about reading when they had tangible items and facts to compliment the books they read together.
Your monthly box will be themed around a real-time date or festival, such as New Year or Space Week, and will contain 8-9 special themed items as well as your book!
Why you'll love this subscription:
Multiple book age categories to suit your child's reading level.
Made by a mum!
The themed gifts will keep the book fresh in your child's mind.
Family boxes available for bigger families.
Start your Bring A Book To Life subscription now >>>
#3 – LaLaBox
Ideal for: creative families!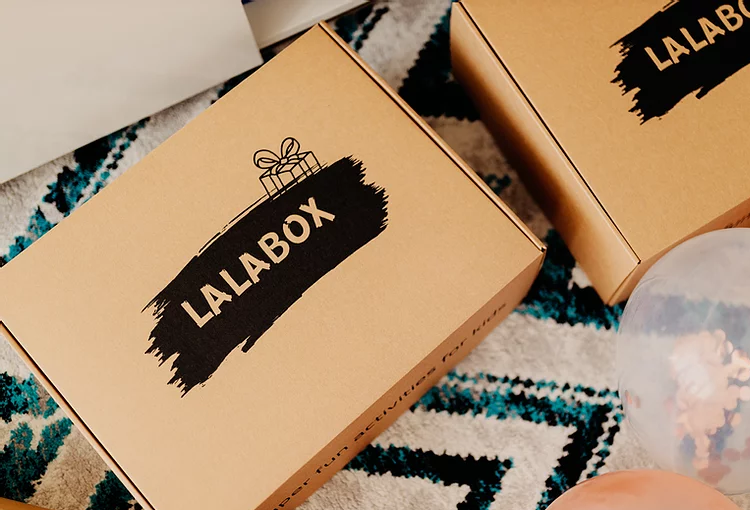 LaLaBox is a fun subscription box for kids aged 3-7 packed with creative activities. Each month, you'll receive a pack of 4-6 creative craft projects, games, and educational activities for your child to explore. Created with pedagogical theory in mind, these activities are carefully curated in each LaLaBox to develop children's education, experimentation, and creativity skills.
With easy-to-follow instructions and child-friendly games, LaLaBox is designed to be enjoyed by kids without parental assistance – so you can put your feet up for a while on delivery day!  Perfect for creative 7 year old kids everywhere!
Why you'll love this subscription:
Enhances kids' skills through play.
Money-saver by choosing LaLaBox instead of the retail value.
Helps kids to play independently.
Different sized boxes available depending on your family size.
Explore the LaLaBox subscription offers >>>
#4 – Little Cooks
Ideal for: budding chefs!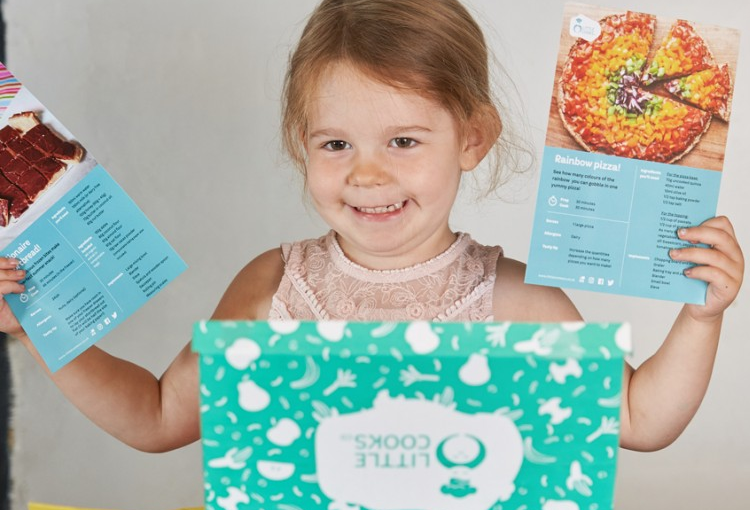 Want to help your child foster a love of all kinds of food? Little Cooks subscription box is ideal for kids who are already interested in cooking, as well as parents who want to show the incredible meals kids can make out of unusual ingredients!
Each Little Cooks box contains the recipe and organic dry ingredients for the monthly healthy bake that you and your child can make together. You'll also find recipe cards for other tasty meals, a record book for your little cook to track their baking journey, and seeds to grow their own food! 7 Year Old children are sure to love these delicious recipes – and even more so if they've made the food themselves!
Why you'll love this subscription:
Every box contains healthy recipes free of refined sugar.
Nurture your child's curiosity about food, nature and the world around them with the activity packs.
Little Cooks donates a healthy breakfast to a child in need with every box they sell.
Everything in the box is compostable or recyclable.
Start your Little Cooks subscription box today >>>
#5 – Little Box Of Books
Ideal for: speedy readers!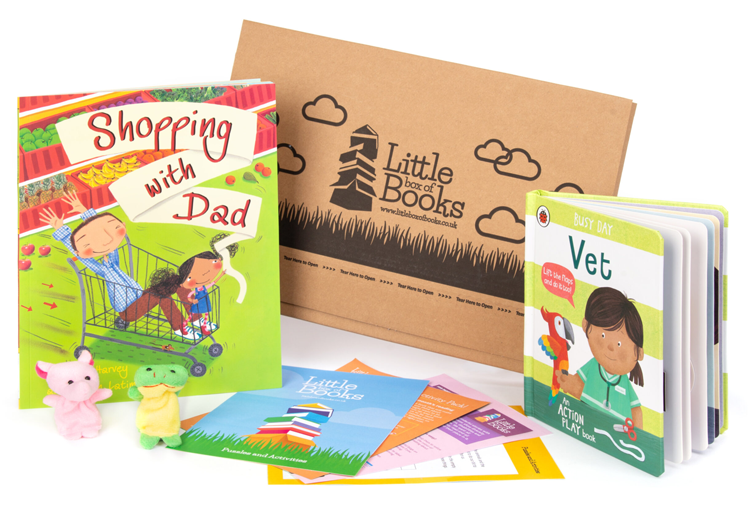 This subscription box is perfect for kids who whiz through a library of books quicker than you can blink. Each monthly box comes with up to four brand-new children's storybooks as well as puzzles and activities relating to the books and a free gift!
Read along with these beautifully illustrated books with your children or develop their independent reading skills, then explore the background of the book through the included activities. The stories included in your Little Box Of Books are guaranteed to help your child understand who they are and their place in the world, all while they're just enjoying a good story!  You can choose the reading level to suit your 7 year old.
Why you'll love this subscription:
Choose the age range of your box depending on your child's reading level.
Each story is diverse and representative to make sure your child sees themselves and the people in the world around them included in their stories.
Older children receive a reading record to keep track of their progress with their box.
Each box is packed with utmost care to make the unboxing experience as exciting for your child as possible
Pick out your child's Little Box Of Books subscription now >>>