Looking for a new rug for your child's room? Read on for our Top 7 Kids Rugs 2023…
A child's bedroom is their pride and joy. It should display their personality while simultaneously making them feel warm and safe at night. They should feel comfortable playing in their room during the day and cosy at night time. A cute kids rug is the perfect way to achieve that.
You'll find a wide array of rugs for kids rooms available online. Bright solid colour rugs will coordinate with any decorating scheme. Patterned rugs add a pop of personality to the room. Play rugs suffice as both decor and something for them to do. It doesn't matter what your child is into, there are plenty of kids bedroom rugs to choose from.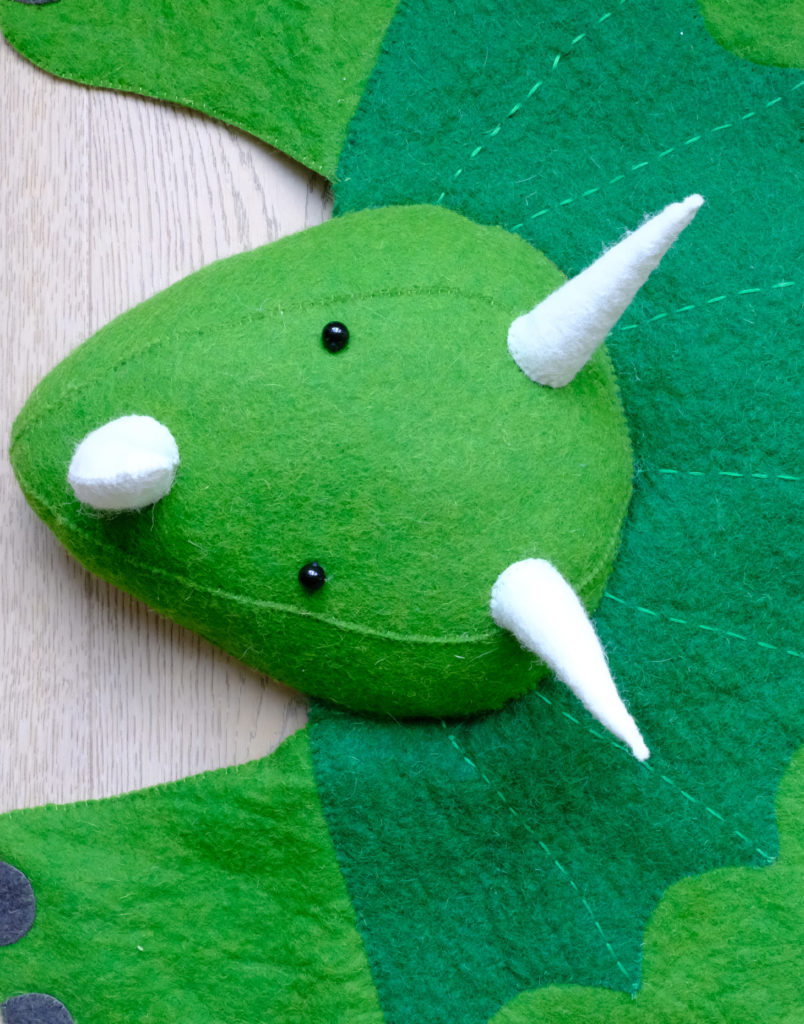 We will show you seven of the best rugs for kids rooms. There is a little bit of everything from large bedroom rugs to play rugs and from stripes to dinosaurs!
#1 – Faux Fur Rug
Ideal for: Adding touch of luxury to a child's room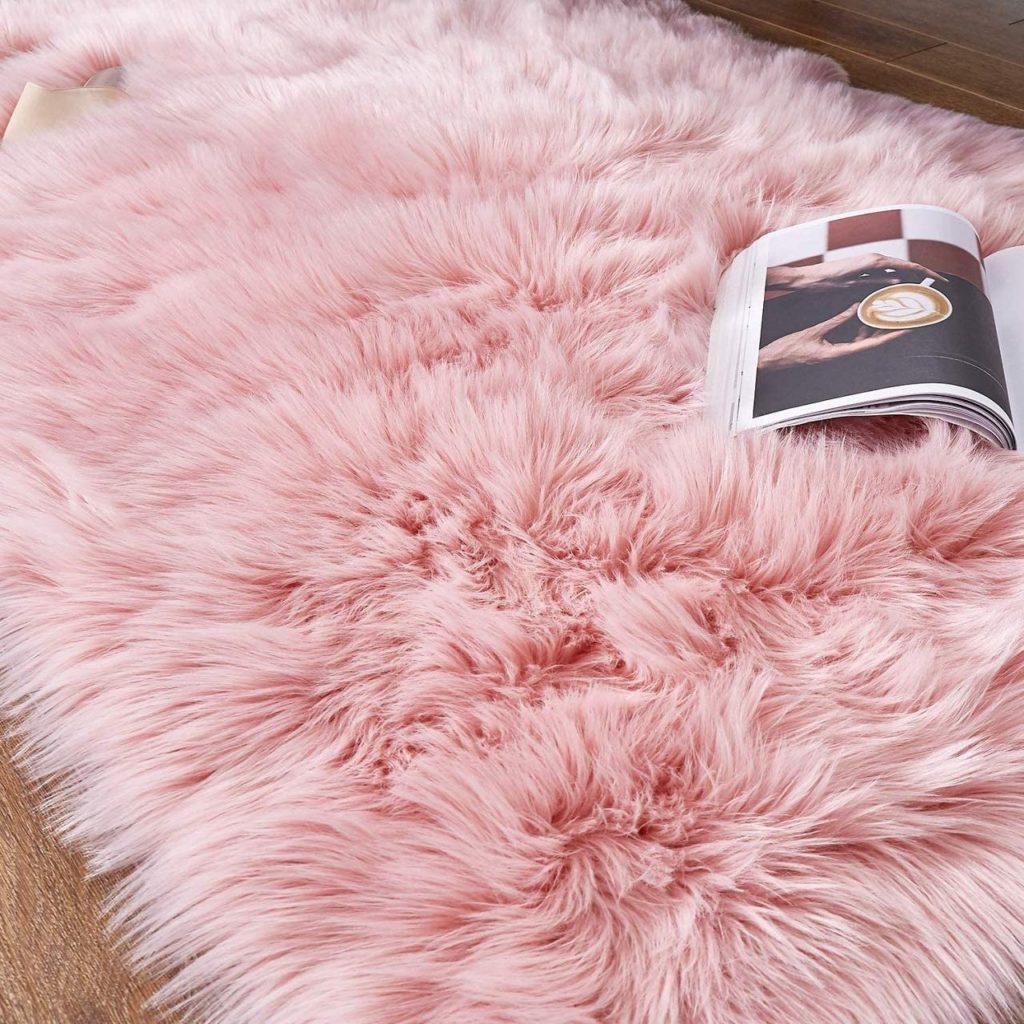 This fluffy  rug is the perfect thing to provide a pop of colour to any bedroom. Cold wooden floors will never be a problem if you place a soft kids bedroom rug right next to their bed. Or, you can create a reading area with a larger kids bedroom rug, and plenty of books of course!
These rugs are known for their durability. The thick piles on top that create the "shag" effect can withstand a heavy amount of foot traffic, making them great for a kids bedroom rug! Your little one can run and play as much as they want without their new bedroom rug showing wear and tear. Clean up is as easy as sweeping the rug!
This cosy kids bedroom rug is as stylish as it is soft! The chic style of shaggy rugs is never outdated. Your little one will enjoy this rug for years to come!
What makes this rug a top pick?
Super cosy
Great for adding colour to a child's room
---
#2 – Large Striped Kids Bedroom Rug
Ideal for: stylish kids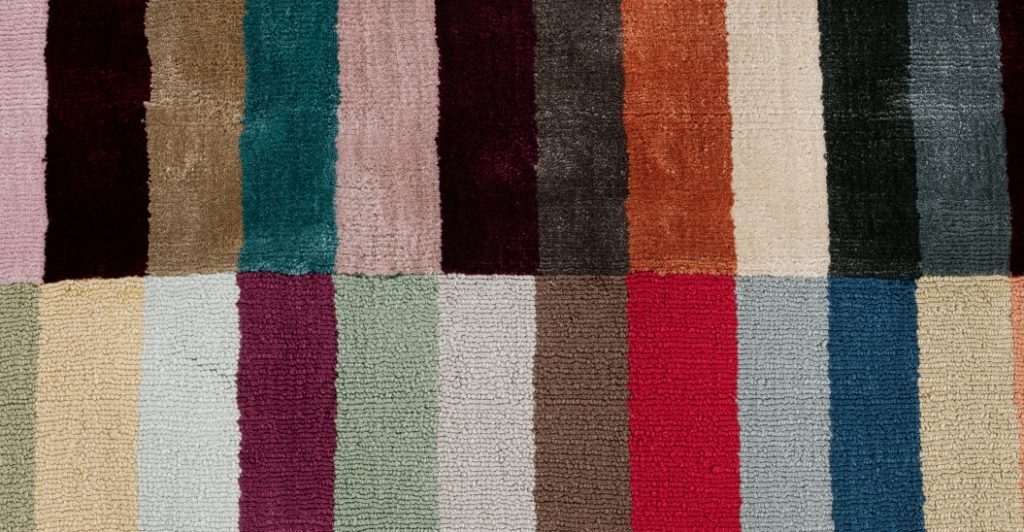 A striped rug is a perfect thing to bring a room together! If there are multiple colors in your little one's bedroom, this rug will make sure that the room looks put together as it should. The stripes create cohesion among different colors or can add more color to an otherwise neutral room.
The creators of this rug added alternating dimensions to create more dimension in the rug. This makes it perfect for smaller bedrooms too.  Create the illusion of space with rugs that add dimension like this one.
Not only is this large kids bedroom rug stylish but it is also soft! When those tiny toes step on this rug in the morning, they will feel comfortable. No one in the home will feel the need to put on socks before they step on this gorgeous rug!
Why will your child love this floor covering?
soft and stylish
creates an illusion of space
---
#3 – Car Playmat Rug
Ideal for: Kids who love to play!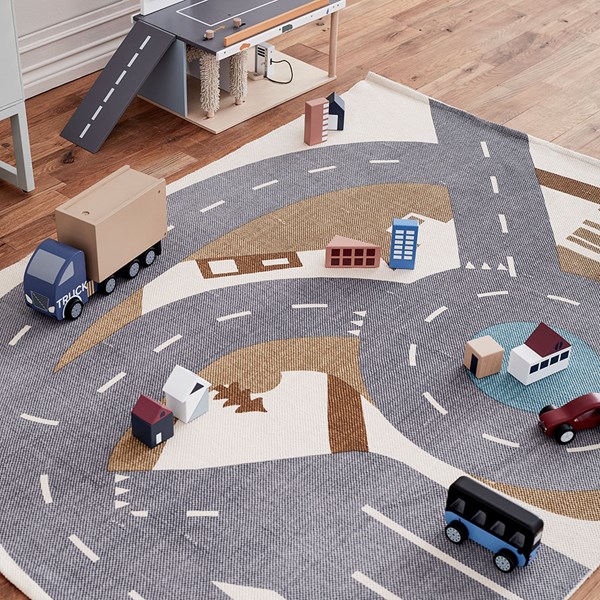 If your little one loves cars, trucks or vehicles, they need a car playmat rug! Car play mat rugs are specially designed so that children can drive their cars on the road. Clean up is easy as there are not tiny plastic roads to pick up. Children love play rugs because they are always set up for playtime!
Parents enjoy these rugs because they eliminate both mess and stress. Instead of the hassle of picking up a tiny town, kids will always have one ready to go. Cleaning this rug is even easier. The short hair on the rug makes it easy to either vacuum or sweep. It can even hold up to carpet cleaners!
Children can set up their own buildings to create a personalized town hall, or they can enjoy the ones that are included on the rug. This is the perfect addition to any playroom or bedroom.
Why the car playmat rug could be the one
Fun and practical
Extra play space
---
#4 – Triceratops Rug
Ideal for: Dinosaur Loving Kids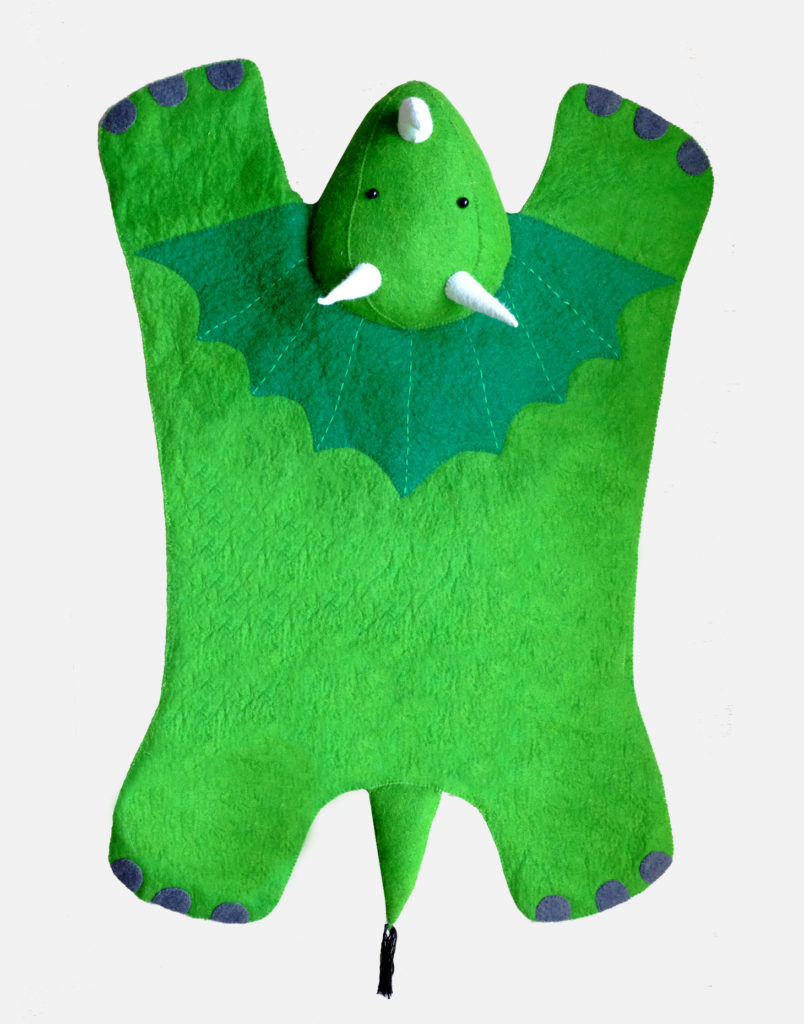 This felt rug is full of adorableness! Enjoy the feel of soft felt on your feet while you play with your little one. Guests and your kid alike will love how it perfectly compliments a dinosaur-themed kids bedroom!
While this product is not intended to be used as a toy, it's so cute your little one might mistake it for one. A plushie style head and tail provide a three-dimensional appeal that other rugs are seriously lacking. This one is so cute it is the perfect piece of decor for a dinosaur themed kids bedroom or nursery. Transform their room into a dinosaur adventure!
Why you should go with the Triceratops Rug
Super cute
Dinosaur Themed
---
#5 – Large Wool Stripe Rug
Ideal for: Pretty Girly Rooms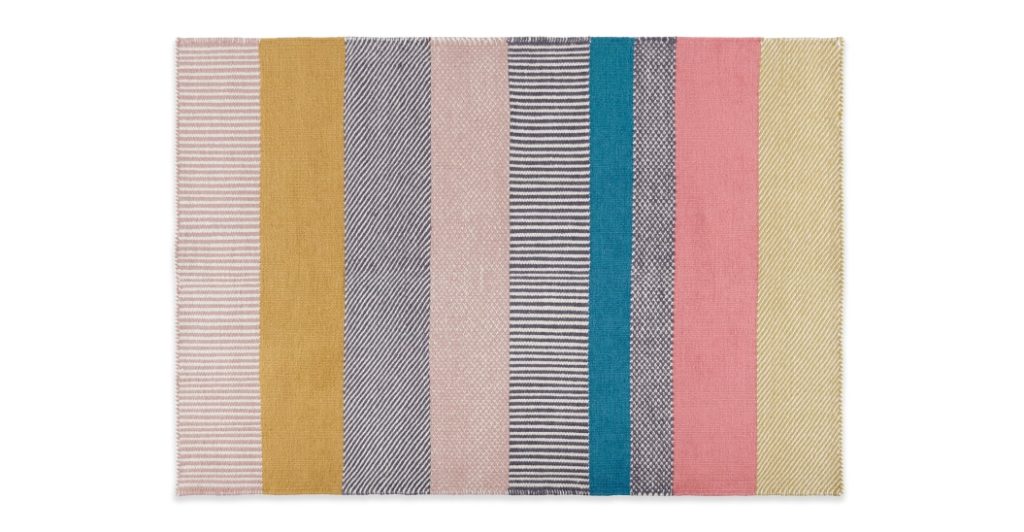 A bedroom can instantly appear more spacious when you put down a striped rug. The stripes on the rug make a room appear wider. Place the rug in the center of the room for this effect!
Transform your child's room into a wonderful room packed with positive energy. Their energetic personality will be displayed through the variety of colors. Different patterns, from stripes to solid colors, instantly give a kids bedroom that creative vibe that so many children feel on the inside.
Parents will also appreciate the benefits of owning a wool rug. Wool rugs are known for being resistant to stains, something that is a necessity in a kids bedroom rug. Allergy sufferers will love that these rugs are hypoallergenic.
Wool rugs are a wonderful material for a kids bedroom. The colors and patterns on this mat are great for any child's room.
Benefits of wool rugs…
More environmentally friendly than other materials
Known for holding color longer than other materials
Tends to stay drier when compared to other rugs
Flame resistant
---
#6 – Pink Organic Floor Mat
Ideal for: Trendy kids bedrooms and nurseries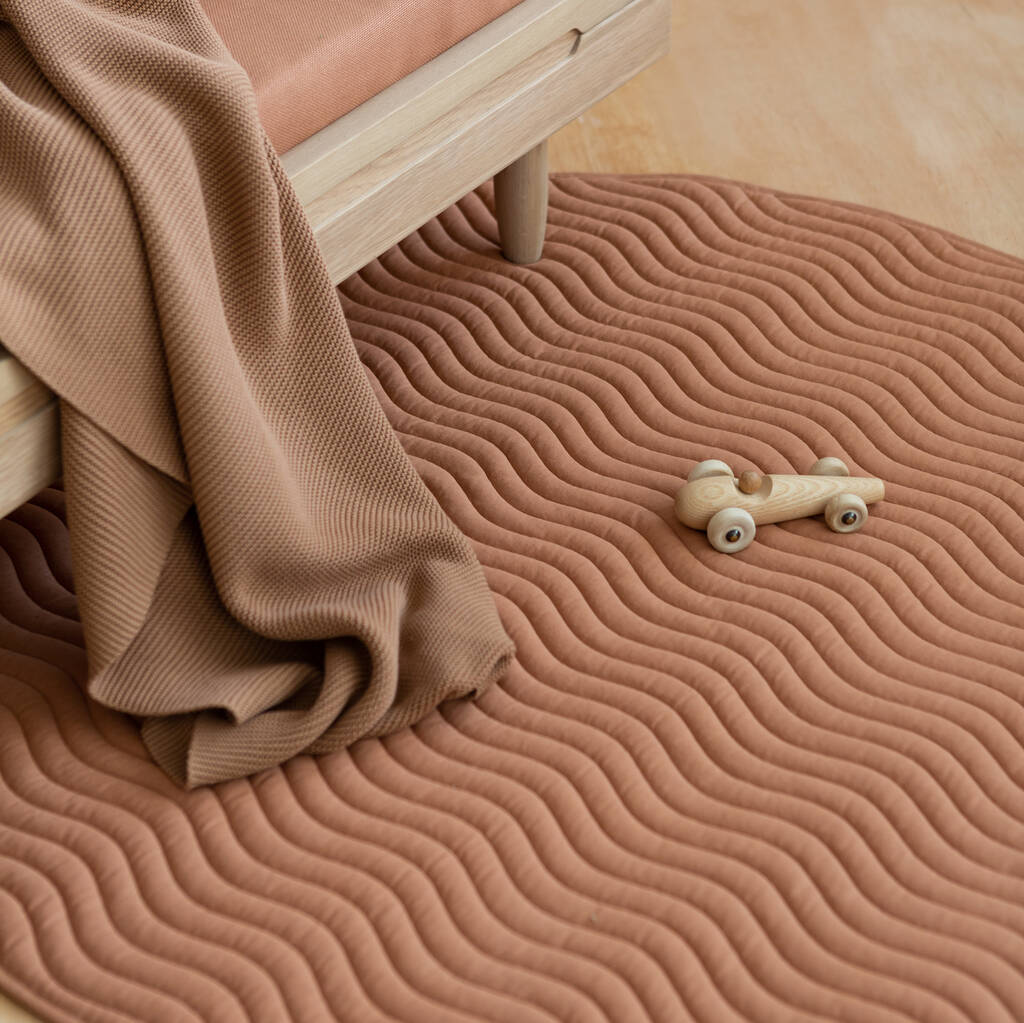 This pink organic floor mat is the perfect color to compliment a baby nursery or older child's bedroom. The medium shade pink will complement any current decorating scheme! A pattern of striped waves can be used in any style of room, from shabby chic to modern to contemporary.
The organic cotton material is also wonderful for a kids bedroom. This material isn't treated with harsh pesticides and other chemicals like rugs made from non-organic material might be. Although these are FDA approved, if you're going organic, picking up organic rugs for the house is a must.
Why we love this mat.
#7 – Toy Shop Floor Quilt
Ideal for: Younger kids rooms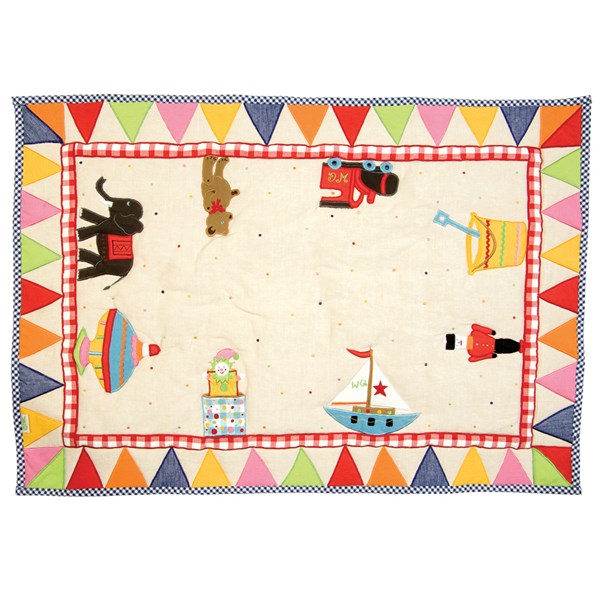 Young children will love the design of this floor quilt by Win Green! Their eyes will light up when they see the beautiful designs carefully placed on this quilt. Toys dance and sit in place just like the do in the toy store!
A floor quilt is not the same as a rug. It is just like a quilt, but is used as a rug. Block heavy drafts and give toddlers a warm floor to play on when you opt for a floor quilt. These are also washable, just like a blanket is. Ignore small spills and avoid scrubbing them with a carpet cleaner. Instead, simply spray them with your favorite stain remover, and throw them in the washer!
Why will my child love this floor quilt?
cute and cosy
can make as much mess as they like as it's washable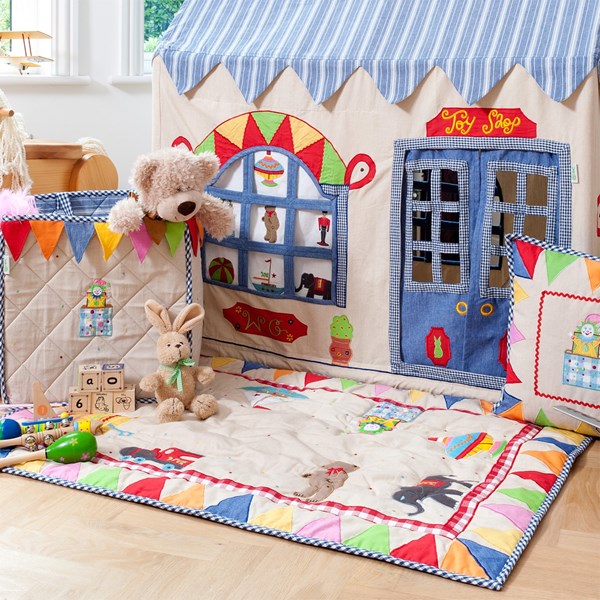 In conclusion…
Finding the perfect rug for a kids bedroom can be a challenge. You want something that coordinates with the current decorating scheme, but also something that works for your little one. Organic materials might suite your house, but not someone else's.
Because of this, it's important to consider what you want in a kids bedroom rug before searching for one. Do you want a particular color? Is your current decorating style modern or based on a theme?
Does your little one have allergies?
If they do, a hypoallergenic rug would be in their best interest. Consider what you want in a rug, and then browse through the selection above. There is something for everyone!
References and other links
Check out this cool video on budget kids room makeovers for some brill ideas.
Got a question about kids rugs?
Thanks for reading. Please ask in the comments if you have any questions or things we can help with.