Ask any kid and they will know – and no doubt love – Minecraft. This popular video game has taken the world by storm in recent years. Minecraft is a highly versatile game which allows the player to use their creativity and problem-solving skills while exploring new adventures.
Players can create their own worlds and build anything that comes to mind – a survival game with endless possibilities. It's no wonder it has become such a hit, and therefore not a surprise that the top of every child's Christmas list is a real-life toy from this virtual phenomenon. Here are 5 popular Minecraft toys this Christmas.  Also perfect for kids' birthday gifts.
Minecraft Lego Sets
The game known as 'virtual Lego' has come back to reality. A series of building block sets have been launched by Lego. This is a great choice if you're trying to reduce your kids' screen time but want to encourage their creativity while keeping them happy.
These Lego sets offer hours of fun to build and play in the true Minecraft style! There are multiple sets to choose from, covering a range of characters and terrains meaning you can mix and match sets to build up a whole collection.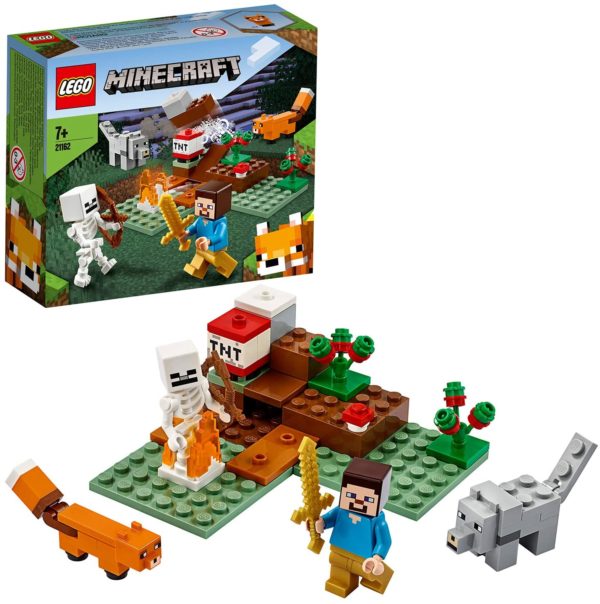 Minecraft Pig Money Bank
This fun way of stashing cash will encourage anyone to pop in a spare penny or keep safe their Christmas bounty. A whole new take on the classic piggy bank, this pig is styled in the iconic Minecraft pixelated design and will bring a pop of colour to any little one's bedroom.
The perfect gift for any self-confessed geek of any age and a sure way to brighten up a shelf while providing practical storage for those precious pennies. Any Minecraft fan will recognise these famously fun pigs and will welcome one into their room!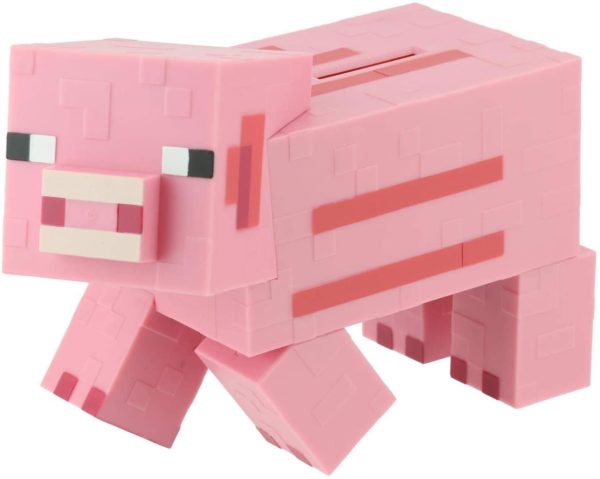 Minecraft Block Building Light
This stackable and changeable bedroom lamp gives a gentle glow to a room while having endless design possibilities. The sixteen separate cubes can be arranged in any shape to customise the lamp, so you will never get bored.
The product features fan-favourite blocks such as the watermelon, TNT, Jack 'O lantern, diamond ore, grass, furnace and many more. The subtle light from this lamp makes it ideal as a nightlight or to give a backing light to a film night – perfect for a sleepover! This lamp really brings the Minecraft universe to life, allowing you to stack and switch-up the lamp, just like in the game.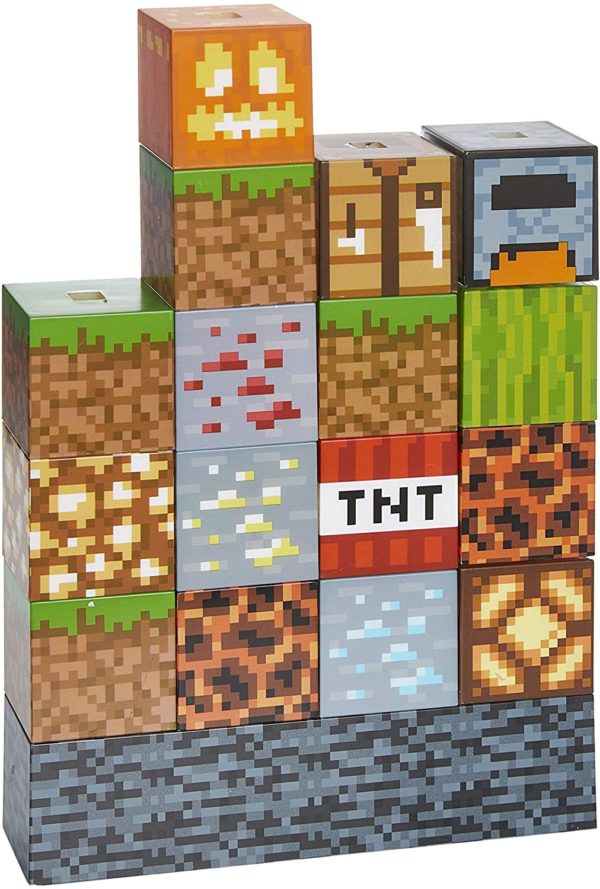 Top Trumps
The well-loved, easy to play card game has a new Minecraft edition. This compact game can be taken and played anywhere with as many players as you'd like. Battle it out to discover who is the strongest character in the Minecraft world and find out fun facts about the game as you play. Categories to rank the characters include block size, health and attack levels so you can rank the biggest and best species in the game.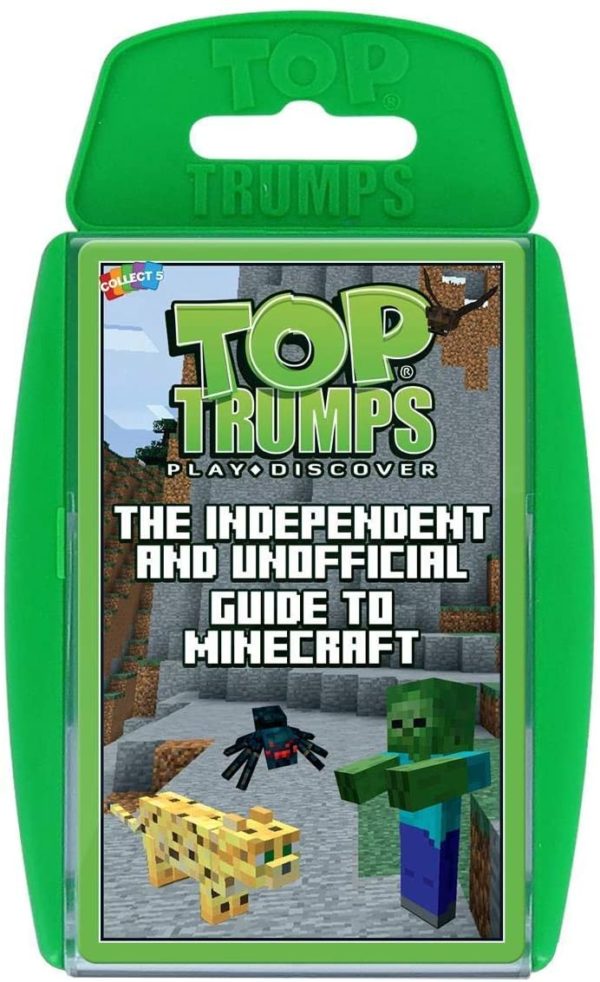 Minecraft Plush Toys
From sheep to wolf to chicken – all your favourite Minecraft characters are available in cuddly form. These high-quality plush toys are soft and squishy, a great gift this Christmas to snuggle up with. A cute twist of the classic villains such as Zombies and Creepers will keep any kid happy. Even Steve (that's you, the player, for any parents wondering) can be found as a soft toy. These toys are a great option for any younger fan of the videogame as are suitable for three year olds and upwards – ideal for a younger sister or brother who wants to get in on the action!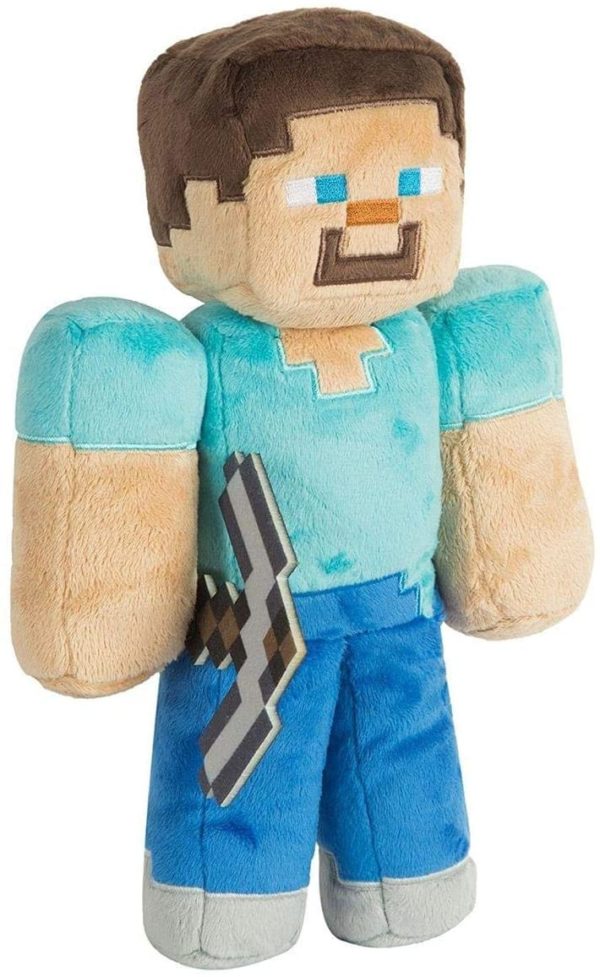 Minecraft mania is everywhere, and these gifts are sure to be a winner!