Are you looking for the BEST heater for kids room?
If you need to add a heater to your kids room to see you through the winter months then you're probably looking for the safest heater too! As the cold weather sets in we want our children's bedrooms to be warm and cosy – a place where they love to spend their time.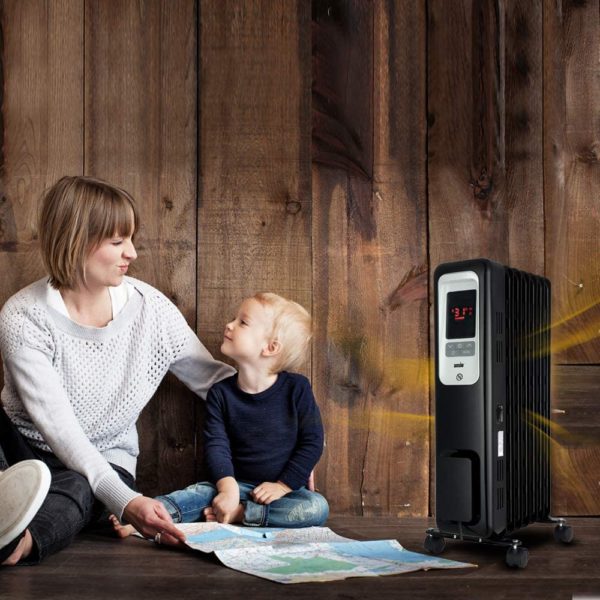 Even in the summer months in the UK you sometimes need an extra bit of heat but might not want to switch the full central heating system on in the whole house.
We've done all the hard work for you, so get cosy as we take you through the best kids heaters in the UK at the moment!
Top 3 Heaters for Kids Rooms
#1 –
ANSIO Oil Filled Radiator Heater
Ideal for: Child safety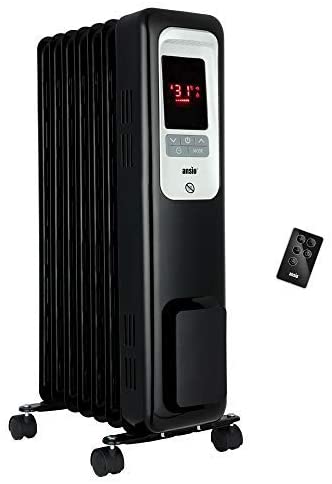 Our top pick is the ansio oil filled radiator. As well as looking very stylish there are so many safety aspects to this heater.
The wheels on the bottom mean that you can move it around the room easily. Some great safety features include overheat protection – when the temperature of the heater is too high, the thermostat will automatically turn the heater off for your safety. Also if the heater is accidentally tipped over, the safety tip-over switch at the base of the heater will automatically cut the power off. All very clever stuff!
The heater has three power modes and is a great size for a child's room at 51.9 x 21.8 x 64 centimetres.  It won't take up too much space at all.
What makes this kids heater a top pick?
24 hour built in timer
Child lock
Overheat protection
Remote control operated
---
#2 – Electric Fan Heater Smart and Portable
Ideal for: stylish rooms!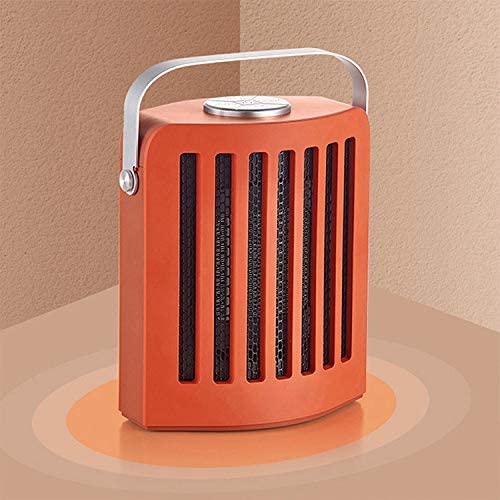 This fan heater really looks the part as well as being practical.
With high temperature (1000W) and low temperature (500W) this ceramic room heater blows hot and cold air so can be used all year round.
It's size means you can put it out of reach of little hands and it has overheating protection as well.  This fan heater will look great in other rooms too such as a living room or kitchen.
Why this fan heater will be a hit?
Cool, warm and hot wind to choose from
Dumping Micro Switch & Over-heating Protection
Comes in stylish colours – blue and orange
Smart and portable
---
#3 – Tado Space Heater
Ideal for: Fast heating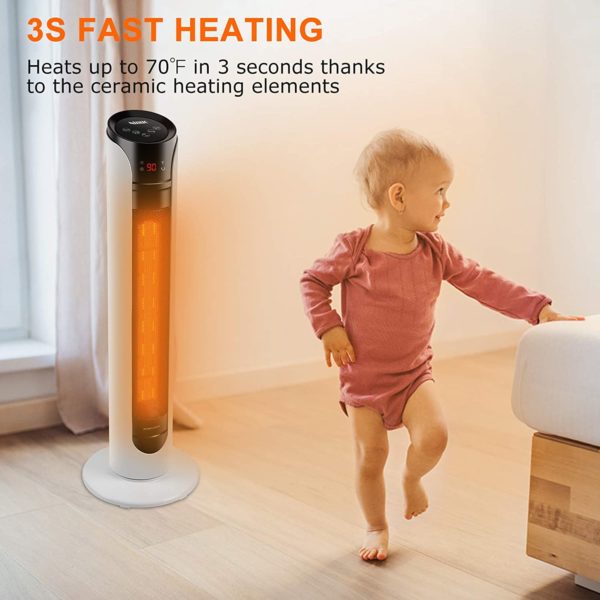 This cool space heater has to be one of the fastest around at heating up the air around you – in 3 seconds!  How amazing is that?  This awesome tower heater has a thermostat and automatically adjusts to maintain your perfect room temperature. 
All of this as well as a remote control and numerous safety features means it's high on our list for child friendly heaters.
Why the space heater will warm their world
Low noise design
anti tip over
Powerful and fast heating
Remote control
---
In conclusion…
… when it comes to heaters there can be a lot to think about from safety to the appearance of your heater.  Children's bedrooms are a haven for little ones where it's good to be able to control the heat and set the bedroom temperature to the optimum level. From fan heaters to electric tower heaters many have fantastic safety features built in to stop overheating and to stop accidents if little hands try to push the heaters over.
Check out our guide to the best heaters and you'll be warm and toasty in no time!
References and other links
If you and the kids are interested in how heating and cooling works check out this science song video!
Got a question about kids heaters?
Thanks for reading. Please ask in the comments if you have any questions or things we can help with.