If there's one thing children are good at, it's decorating your lovely tidy home with the most unusual array of toys. Thankfully, there's a equally impressive number of ways to store those toys, available online today. This guide will look at some of the very best contemporary children's storage units in the UK.
Matryoshka Wall Boxes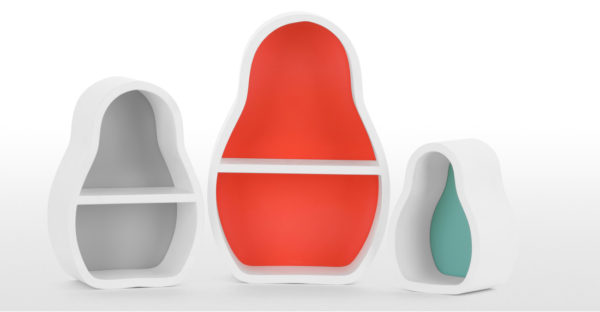 Looking about as unlike-a-set-of-shelves as you can get, this innovative new storage unit is styled like a set of Russian dolls, and will be the pride of any children's bedroom or play room.
Designed by supermodel and parent Natalia Vodianova, this is a set of three beautiful toy storage units that can be wall mounted and the round edges and open design protect little fingers from harm.
---
VW Camper Van Toy Chest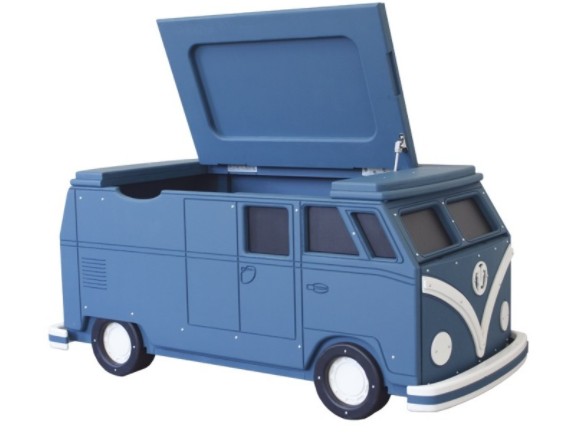 Who says children's toy storage needs to be dull? Here's a toy chest that will be the envy of any little boy, this large wooden box is styled just like the iconic van and is packed with awesome details.
They'll probably want to play with this rather than store stuff in it, but it will definitely look the part in a boys bedroom or games room. The VW toy cabinet is had made in the UK and is even available in a selection of colours.
They'll probably want to play with this rather than store stuff in it
---
Skyline Double Shelves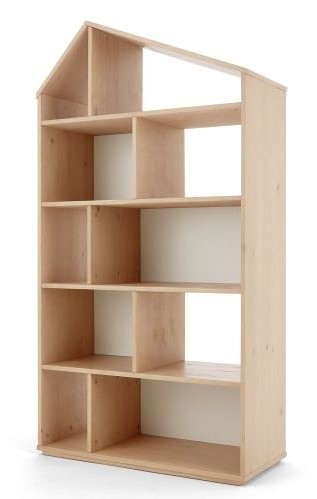 If you're looking for some serious storage space without having ugly shelves clutter your walls, then you might want to take a peak at this unit. Ideal for a whole mix of things, from books to much-loved bears and robots, this unit is made from modern looking pine and white.
The fun 'house' style design breaks up the horizontals and verticals while giving your oodles of space to bring some order back to the chaos. There's a mix of open spaces and it's built to last. And, unlike shelves, this childrens toy unit can be moved around when needed.
---
Scandi Wall Shelf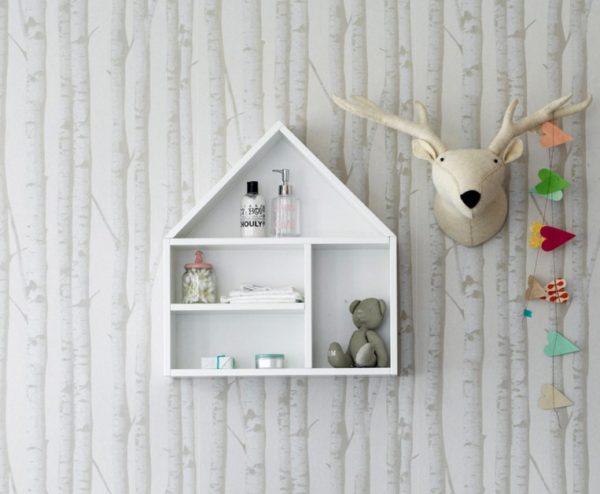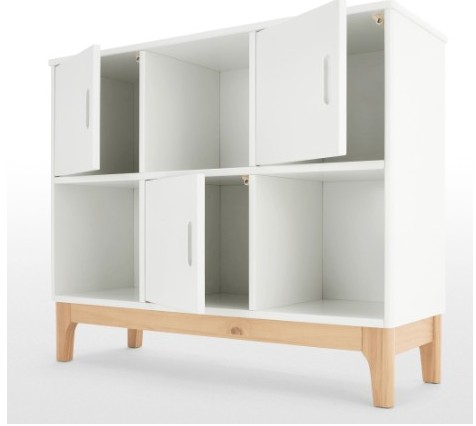 If you have children who just won't pick up, then this might just get them to do just that. The Scandi Wall Shelf is a lovely modern-looking bit of children's toy storage that's as much fun for kids as grown ups.
It's got a super-cute house design and compartments that are prefect for showing off their favorite toys. It's available in 3 different colours annd is made from MDF, with a tough lacquer finish.
A perfect addition to any boy or girls rooom.
---
Linus Shelves
If you're new to parenting, there's going to be a lot of stuff invading your home in the coming years. I've no idea where all these toys come from. They just sort of accumulate.
In the fight against waves of lego, trinkets and other floor-clutter is this fab Linus Shelving unit.
Offering a mix of open display style compartments and some regular cupboard ones, there's plenty of space to stuff, or show off all those toys. With beautiful curved edges and high quality materials used throughout, this is one of the best-looking children's toy storage units we've seen.
There's some other awesome matching Linus Range units to, so check those out if you're interested.
---
Louane Kids Small Tree Bookcase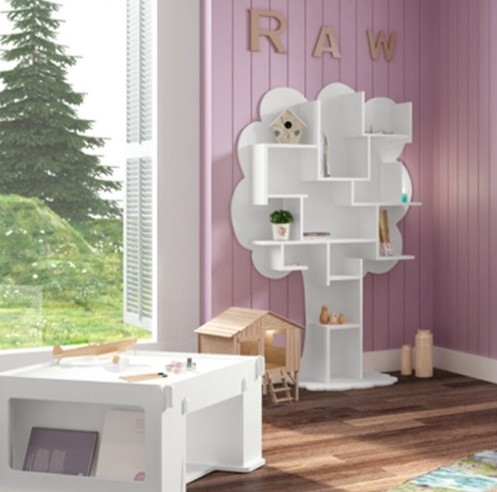 Every now and then there's a bit of furniture that makes you go 'wow!' This tree-shaped book case (made my Math By Bols) definitely fits that category. Aside from having an amazing design, there's also countless shelves and compartments to store all those toys in.
It's available in pretty much any colour you can think of, and you can put it anywhere you like, on a wall or even in the centre of the playroom. And if anyone asks, it's hand-made to order in Belgium. We absolutely love this kids storage unit and if you're looking for something out of the ordinary, it's a great choice.