Are you looking for a way to improve the comfort of your child's existing gaming chair? Why not buy an ergonomic cushion to add to your existing gaming frame. This is an easy way to increase the longevity of your child's favourite gaming chair after hours of gameplay.
This selection of our top 5 gaming seat cushions offers a range of cushion types and style to give an overview of the types available on the market. Whether you find the perfect cushion within this list or not, we hope that it inspires you in your search.
#1 – Everlasting Comfort Cushion
Ideal for any PC gaming chair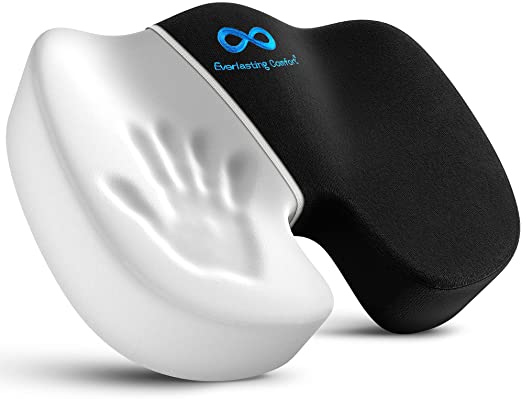 This premium memory foam cushion is the perfect addition for any PC gaming chair and is guaranteed to provide lasting support and comfort. Simply place onto the base cushion of any existing gaming chair for an instant boost in comfort.
This cushion is an amazing choice thanks to its variability. Use this on any chair to increase its comfort, allowing it to be used around the home. It is also a good option for younger gamers to get a height boost on their new gaming chair. Plus, the black colour is unobtrusive and fits with the decoration in most spaces.
This cushion is machine washable making it ideal for standing up to spills and the wear and tear of everyday life. While the original cushion on your child's gaming chair may not have stood the test of time, this one will.
Why choose this gaming chair cushion
Increase comfort of a range of PC gaming chair styles
Premium memory foam material
Machine washable
#2 – SUPA Modern Seat Cushions
Ideal for upgrading your child's current set up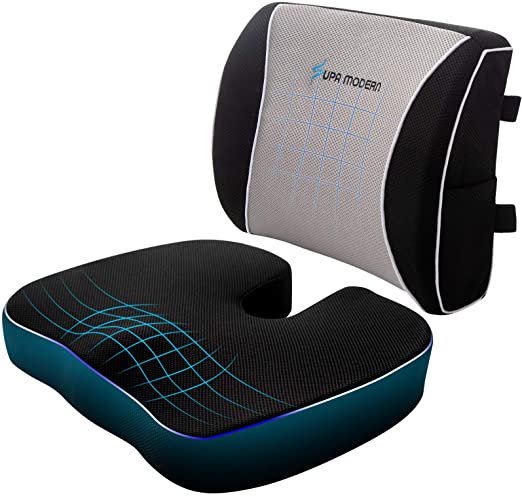 Looking to add comfort to your child's gaming set up and ensuring they get the support they need for their growing bodies during their gameplay? This combination of gel infused memory foam lumbar and base cushion are a great solution. These can be used on a range of chair designs and support your child where they need it most.
Purchasing both a lumbar and base cushion together means that they are designed to complement each other and won't clash to accidently create a less comfortable arrangement than before. The hypoallergenic material and breathable material keep your mind at rest, knowing that these cushions are high quality.
Why buy these cushions
Gel infused memory foam
Combination of lumbar and base cushions
Hypoallergenic material
#3 – Feagar Lumbar Cushion
Ideal for increasing back support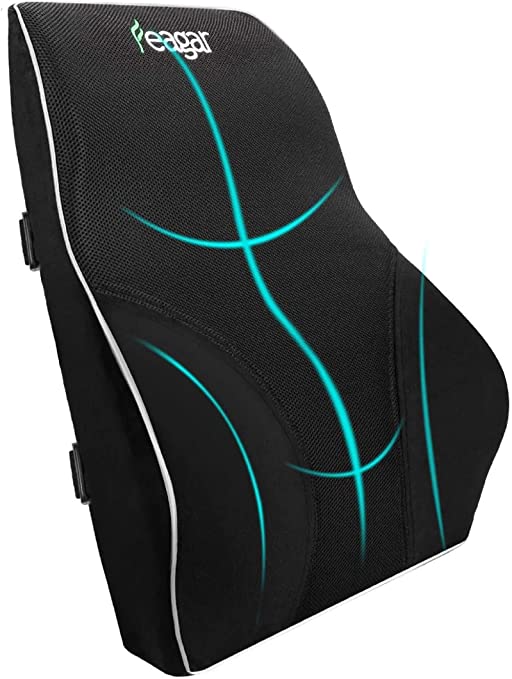 Does your child's gaming chair have an excellent base cushion but is lacking in lumbar support? If so, this memory foam pillow could be a great addition to their chair. Lumbar support is a critical part of staying comfortable and keeping good posture during gameplay. Therefore, adding increased back support is a great way to ensure comfortable hours of gaming while supporting your child's development.
This cushion can be easily strapped to a range of chair designs. The machine washable cover allows it to stay looking clean and fresh no matter what hours of use throws its way. The breathable high-quality material will also make sure that cleanliness and comfort is retained over time.
Why add this lumbar cushion to your child's seat
Maintains back support and posture
Breathable, machine-washable fabric
Can be strapped to a range of chair designs
#4 – Mesh Lumbar Support
Ideal for firmer support
Is your child finding their gaming chair unsupportive and are looking for something firmer to keep them comfortable? If so, this mesh lumbar support is the ideal addition to their current gaming chair. The super breathable design is also perfect for youngsters who find cushioned supports too warm while gaming.
Simply clip this support onto the back of their gaming chair and adjust to the perfect height for your child's body. This easy installation means that it can be added or removed if they are looking for more cushioning one day, but more support the next. The 320 massage points keep this support super comfortable and the machine washable fabric keeps it looking clean and fresh.
Why choose this firmer support
Easy installation
320 massage points
Machine washable
#5 – Reversible Cosy Cushion
Ideal for part-time gamers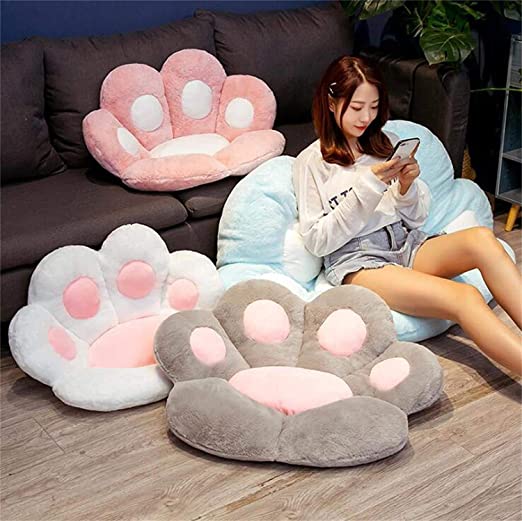 This cushion is the ideal cute and cosy addition to your child's playroom or bedroom chair to keep them comfortable while gaming. It provides additional cushioning and support to any chair while adding to the décor in your child's space thanks to the range of colours available. Whether they fancy the paw or flower design they are sure to love settling into this cushion before setting up their next game.
The breathable material is hard-wearing and can be machine washed if necessary, although hand washing is recommended to ensure longevity. The non-slip feature of this cushion means that it can be used on a range of chairs and materials. Console gamers can even prop this cushion against the wall or sofa for comfortable gaming from the floor.
What makes this cushion different
Cute reversible design
Can be used on chairs or the floor
Non-slip material
Choosing the correct support for your child is important as they grow and develop. Does your child game a lot and need robust comfort and support? Or, do they dabble in gaming and are looking for something to add comfort to the existing chairs in their room?
It is important to consider the type of chair they already have, and what kind of comfort and support they are looking for. There is a great range of materials and designs on the market so picking out the perfect one can be a challenge. However, we hope this guide of the top 5 gaming chair cushions has helped to inform and inspire you on your search.