Helping your child to feel at home in a room they love is a great way to keep them happy and enthusiastic in their interests. If your child loves gaming, why not install a cute gaming chair that matches their room's aesthetic.
This selection of our Top 5 Pink Gaming Chairs will help you to gather inspiration for the next addition to your youngster's bedroom or playroom. You might even find the perfect fit.
#1 – Pink Cartoon Gaming Chair
Ideal for serious gamers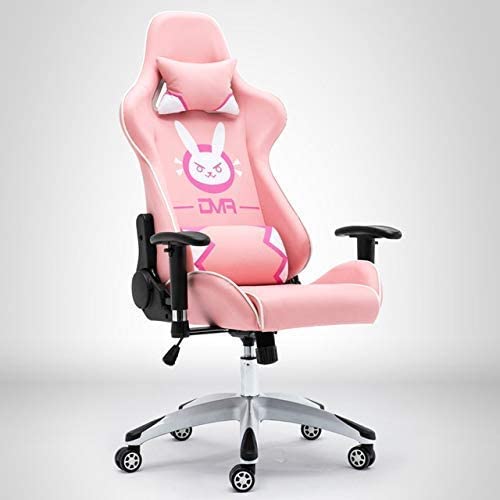 This pink gaming chair is not only practical but also super cute. This chair is a brilliant addition to the bedroom of any gamer who often spends hours immersed in gameplay. Plus, its ergonomic design allows for comfortable seating with adjustable height and recline options which offer the best support possible.
The pink colour and cartoon design is what makes this chair so appealing. Add the extra dimension to your child's gaming set up that will keep them doing what they enjoy for longer. It is also a great addition to any room that has a pink or cartoon animal theme running throughout.
Why this chair should be your next purchase
Super cute colour and design
Adjustable height and recline options
Ergonomic support
#2 –  Massage Gaming Chair
Ideal for older children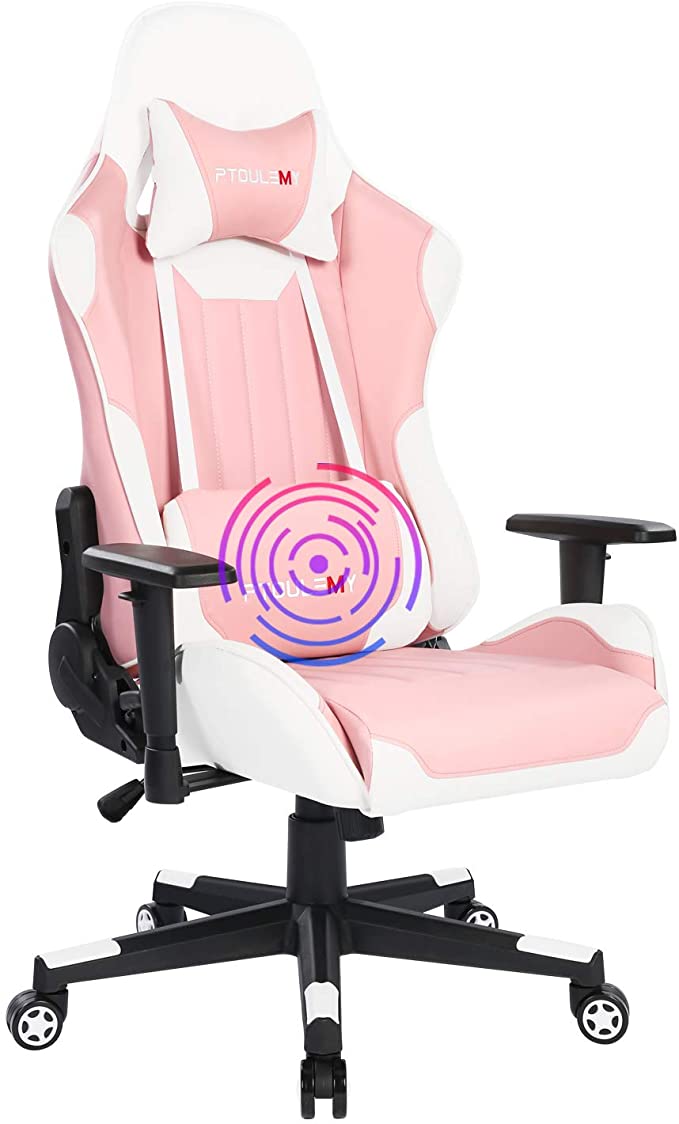 As your child grows it's important to ensure that their surroundings reflect their changing wants and needs. This larger gaming chair does exactly that. Thanks to its ergonomic shape it helps to support your child as they grow and spend longer at their desk, whether that be for gaming or completing school work.
However, this chair doesn't feel adult and boring and allows your child to keep their imagination alive. It is an excellent upgrade for any child who wishes to keep a pink theme in their room, or even just have pink highlights. The massage function adds an extra bit of luxury that they're sure to appreciate.
Why should this chair be top of your list
Massage function
Fun design
Supports your child as they grow
#3 – Ergonomic Mesh Swivel Chair
Ideal for beginner gamers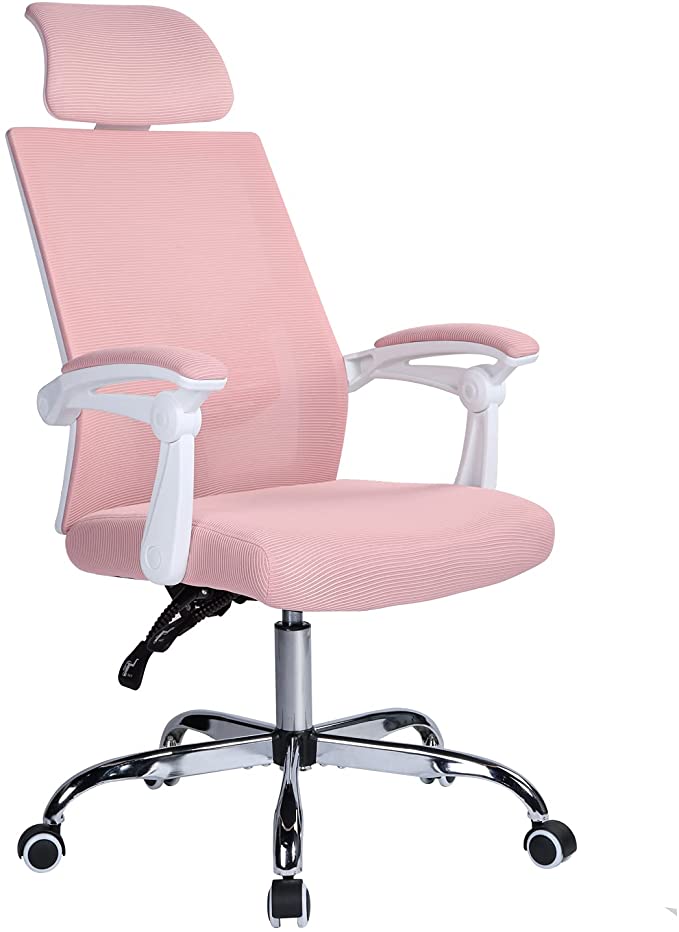 Looking to upgrade to something a little more comfortable than a normal desk chair, but don't want to commit to the top end gaming chairs just yet? This chair could be the perfect option for you. As your child spends more time at their desk, this ergonomic mesh chair is sure to keep them comfortable and support them in all the necessary ways.
With amazing quality cushions and mesh backing this chair will go on as long as needed, and will find a second life in a playroom or office, if your child gets the gaming bug. The adjustable height allows this chair to grow with your child, while the reclining back creates the perfect position for working or gaming.
What makes this chair great
Adjustable height and back recline
High quality materials
A good introduction to gaming chairs
#4 – Swivel Gaming Chair
Ideal for rooms with pink highlights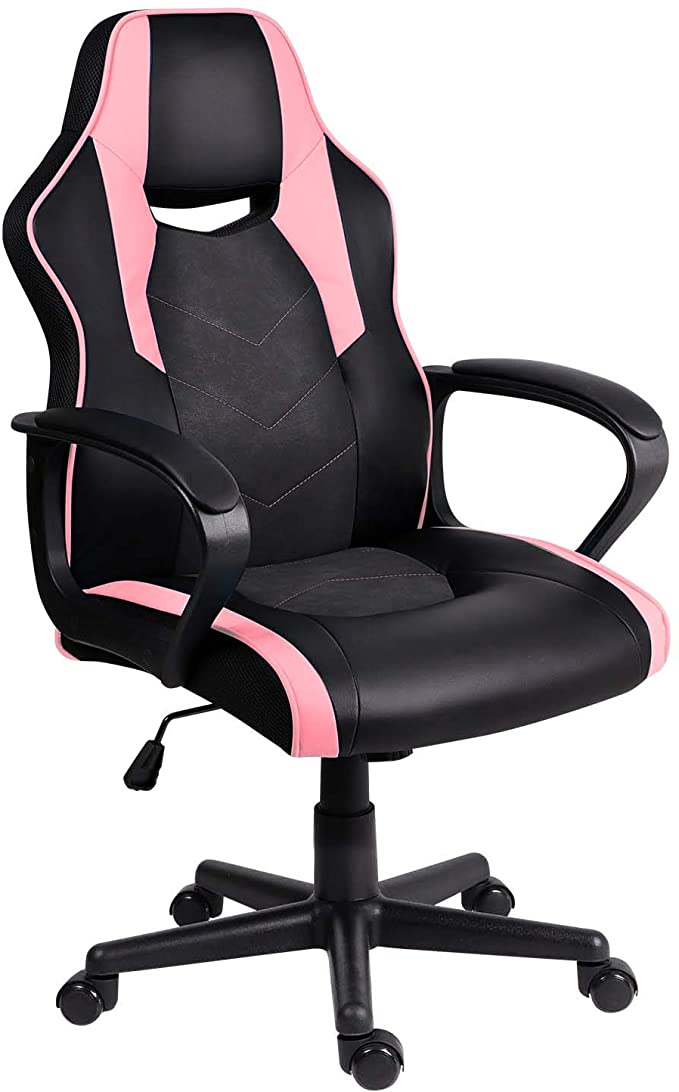 This gaming chair is the perfect addition to any room that needs a pop of pink. Made from luxury leather and high quality cushion materials, this chair will last for years while also looking the part. The sleek design keeps it understated while still allowing for comfortable gaming hour after hour.
With options for height adjustment and a large cushion, this chair will tackle any environment thrown at it. From smaller children who wish to cross their legs, and older children who prefer to feel supported, this chair can accommodate.
Why this chair will look amazing in your child's room
Sleek design with a pop of colour
Height can be adjusted
Perfect for older and younger children
#5 – Multi Coloured Floor Gaming Chair
Ideal for the indecisive gamer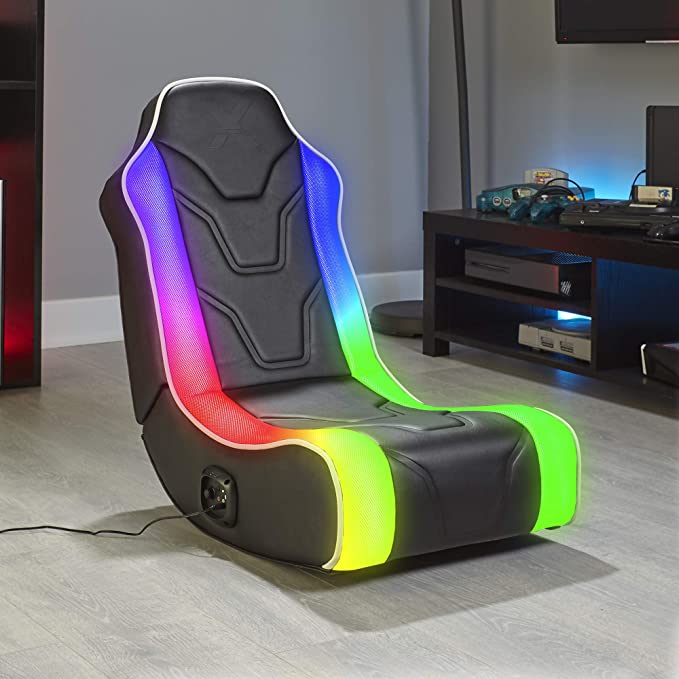 Looking for an addition to your child's bedroom or playroom, but they can often be indecisive on colours and patterns? With 30 different light combinations, this floor gaming chair allows your child to have full control. It can even fit different siblings preferences. However, most importantly, there is the option for pink lights.
This chair also has built in speakers for an immersive game play experience. It's clever design not only keeps it comfortable and ergonomic, but it allows the chair to be folded away so even small rooms can enjoy this creative gaming chair.
Why children love this chair
30 different colour options
Built in speakers
Can be folded away after use
From chairs for young and older children, and to fit small and large rooms, function is one key factors to consider before purchasing your child's new gaming chair. However, finding a chair that will fit your child's vision and décor is also an important consideration.
With a huge range of gaming chairs on offer, choosing the best one for your child's space is often a challenge. With a varied selection of chairs in this list, we hope it has something that will fit the bill.